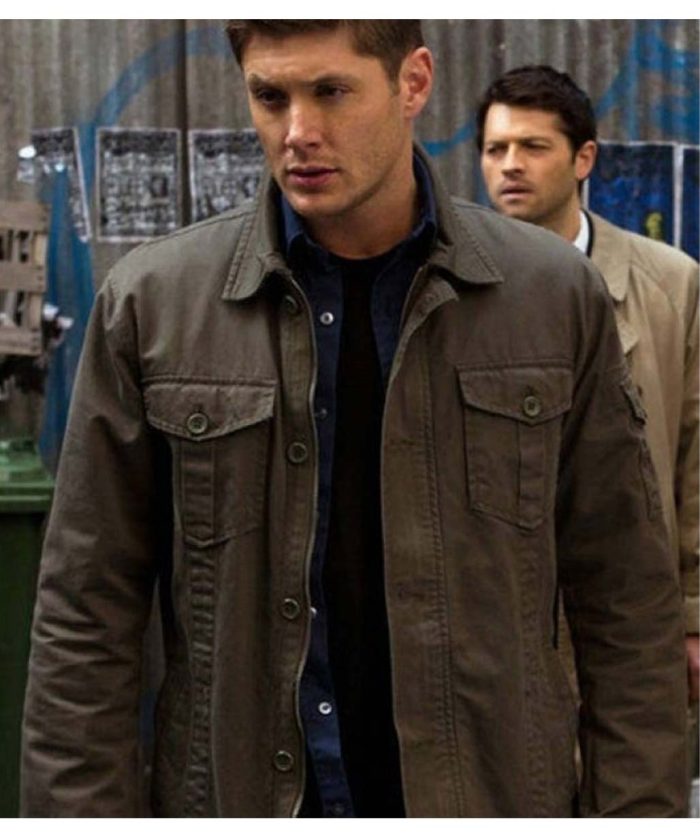 Dean Winchester Supernatural Brown Cotton Waxed Jacket
$124.00
Inspired By: Supernatural
Worn By: Jensen Ackles as Dean Winchester
Material: Cotton
Color: Brown
Inner: Viscose lining
Closure Style: Front Button Closure
Pockets: Two outside and two inside pockets
Sizes: XS to 5XL
30 days return and exchange policy
Description
Size Guide
Reviews (0)
Description
Dean Winchester Supernatural Brown Cotton Waxed Jacket
Embark on an extraordinary journey into the realms of the supernatural with the Dean Winchester Supernatural brown cotton waxed jacket. Inspired by the iconic TV series Supernatural, this jacket pays homage to the fearless and enigmatic character of Dean Winchester, brought to life by the talented Jensen Ackles.
Designed with utmost precision, this Supernatural jacket is made from high-quality cotton that ensures both durability and comfort. The rich brown color adds a rugged charm to your attire, while the waxed finish enhances its vintage appeal, making you feel like a true hunter of the supernatural.
As you slip into this jacket, the soft viscose lining embraces you like a protective shield, providing a luxurious feel against your skin. The front button closure not only exudes a timeless elegance but also serves as a symbolic bond to the brotherhood that Dean Winchester shares with his fellow hunters.
Equipped with two spacious exterior pockets and two concealed interior pockets, this jacket offers ample storage space for your essentials, ensuring that you're always prepared for the unexpected. Whether you're facing malevolent spirits or investigating mysterious phenomena, this jacket is your trusted companion on every otherworldly adventure.
Unleash your inner hunter and channel the unyielding spirit of Dean Winchester with the Dean Winchester jacket.
Size Guide