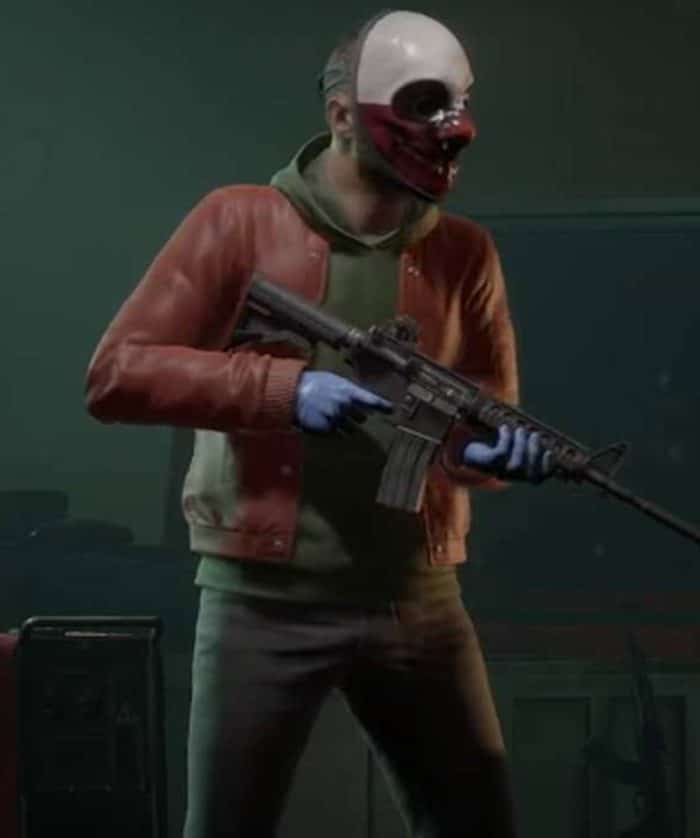 Wolf Payday 3 Brown Leather Jacket
$179.00
Inspired by: Payday 3 Video Game
Worn by: Wolf
Material: Real Leather
Inner: Viscose Lining
Color: Brown
Closure: Button Closure
Pockets: Two Outside and Two Inside Pockets
Sizes: XS to 5XL
Description
Size Guide
Reviews (0)
Description
Wolf Payday 3 Brown Leather Jacket
"Payday 3," released on 21st September 2023, brings back the character Wolf, known for his striking white and red demon mask. Wolf was once just a regular guy running a software company in Stockholm. When the economy took a hit in the 2000s, his company went bankrupt, forcing his family onto the streets. Desperate times followed, and Wolf turned to crime, initially to fend for his family. However, his approach to crime changed over time, becoming more of a game to him as his actions grew more violent and merciless.
When the characters for "Payday 3" were revealed, fans noticed Wolf and the others looked quite different, including their clothing and masks, which sparked concern among the player base. Some loyal fans felt that the original feel of the game was lost with the new appearances.
Among the new looks is the Wolf Payday 3 Brown jacket, created with real leather and a comfortable viscose lining. The jacket is practical, with a button closure and several pockets, and it comes in a range of sizes from XS to 5XL. Not merely a piece of attire, this Payday 3 leather jacket symbolizes Wolf's dark and twisted journey through the criminal underworld, acting as a wearable reminder of his path from a desperate family man to a cold, calculating criminal. It is a tangible link to a character that has both fascinated and horrified players, embodying the brutal, chaotic world that "Payday 3" navigates.
Size Guide