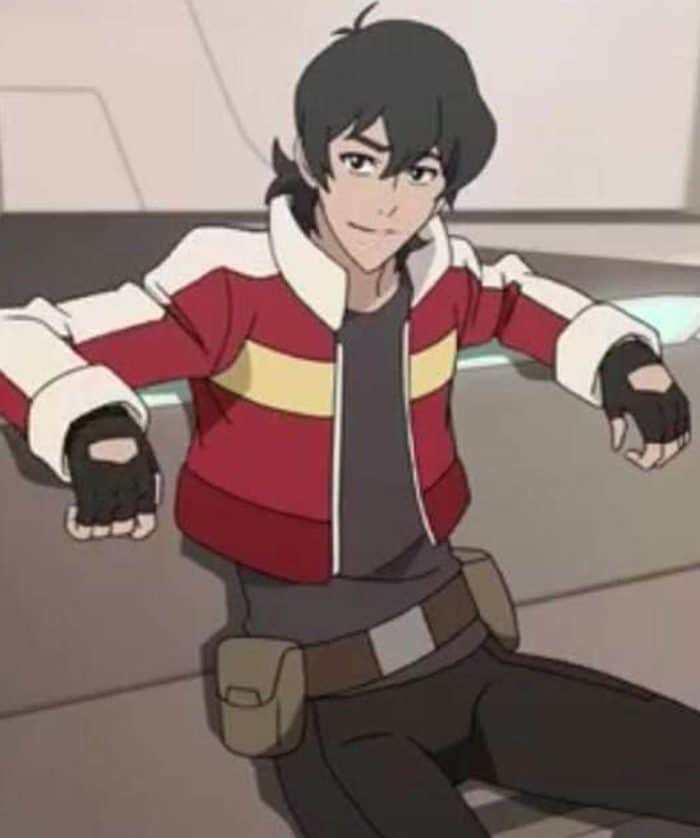 Voltron Legendary Defender Keith Leather Jacket
$119.00 – $159.00
Description
Size Guide
Reviews (0)
Description
Voltron Legendary Defender Keith Leather Jacket
Ignite your inner hero and embrace the power of the Voltron Legendary Defender jacket. This legendary piece, worn by the enigmatic Keith himself, channels the spirit of bravery and resilience that defines a true hero.
Crafted with impeccable artistry, this jacket is made from high-quality faux leather that mimics an aura of strength and rebellion. Its red and white color scheme commands attention, symbolizing the fire that burns within every hero's heart. As you don this jacket, you embody the very essence of valor.
Indulge in the luxurious softness of the viscose lining that caresses your skin, ensuring a comfortable and empowering fit. The soft interior serves as a sanctuary, providing solace and reminding you of the unwavering determination that resides within.
With a sleek zip closure, this jacket exudes a sense of dynamic energy. It allows you to swiftly transform into the fearless Keith, ready to face any challenge that crosses your path. As the zipper glides effortlessly, it becomes a symbolic representation of your unwavering commitment to protecting the universe.
Equipped with two outside and two inside pockets, this jacket grants you both style and functionality. Your essentials find a secure home within these hidden chambers, always within reach as you embark on your heroic journey.
From XS to 5XL, this jacket embraces heroes of all sizes, ensuring that every individual can embody the legendary Keith. No matter your stature, this jacket becomes an extension of your identity, empowering you to conquer any obstacle that dares to stand in your way.
Unleash the hero within and let the world bear witness to the embodiment of courage and strength with the Voltron Legendary Defender Keith jacket. With each stride, you declare your unwavering commitment to defend justice, forging a path that inspires others to follow. Are you ready to join the ranks of the legendary defenders?
Inspired By: Voltron: Legendary Defender
Worn By: Keith
Material: Faux Leather or Real Leather
Inner: Soft viscose lining
Color: Red and White
Closure: Zip closure
Pockets: Two Outside and Two inside pockets
Sizes: XS to 5XL
Free Shipping Worldwide
Size Guide