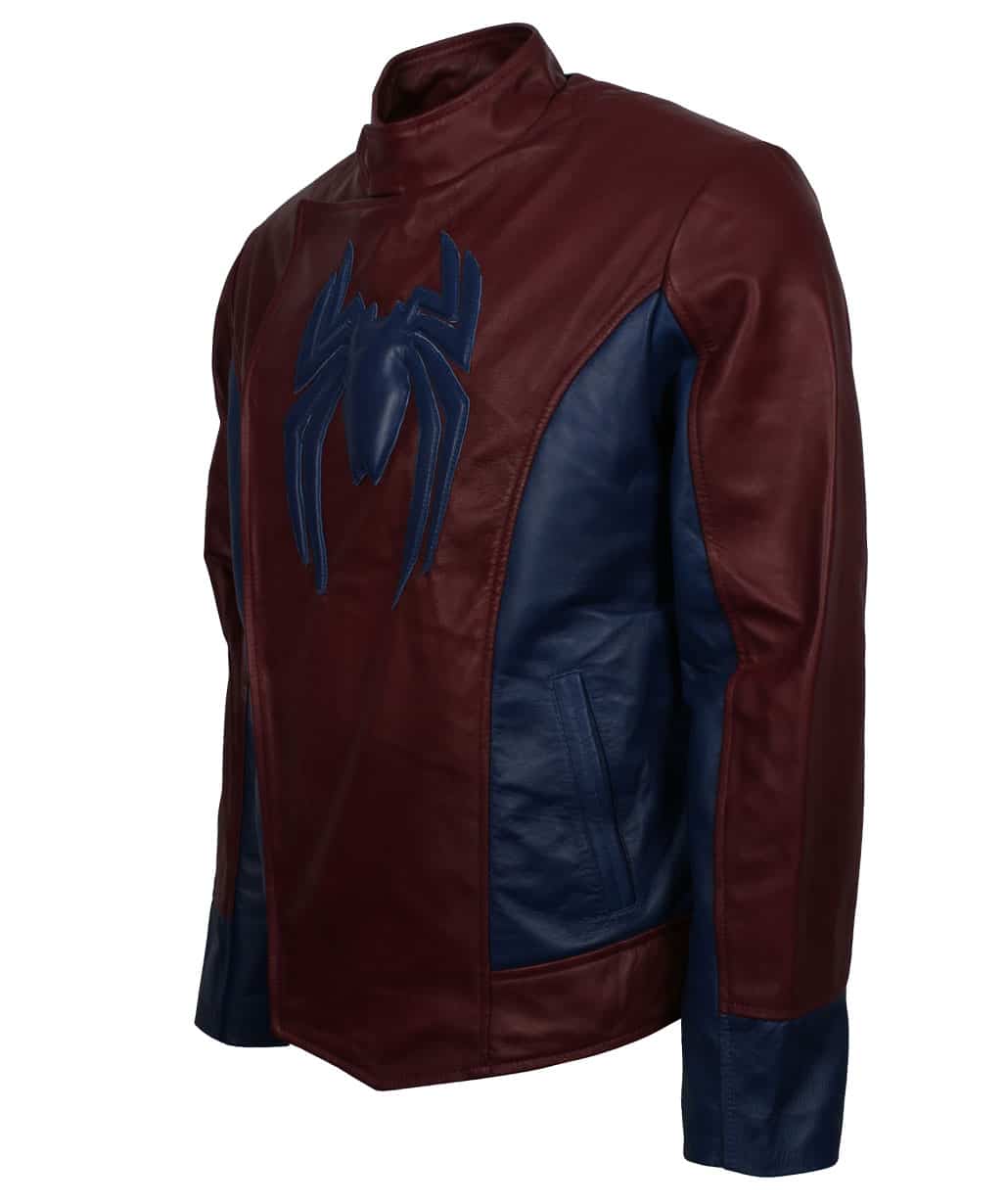 Tom Holland Spiderman Home Coming Jacket
• Inspired by: Spiderman Homecoming
• Worn by: Tom Holland as Peter Parker(Spiderman)
• Outfit Type: Cosplay jacket
• Material: Faux Leather
• Color: Maroon and Blue
• Front: Zipper closure
• Inner: Soft viscose lining
• Pockets: Two inside pockets
• Sizes: XS to 5XL
Description
Size Guide
Reviews (0)
Description
Tom Holland Spiderman Home Coming Jacket Costume
In the bustling world of superhero movies, one name swings high: Tom Holland as Peter Parker, the friendly neighborhood Spider-Man in "Spider-Man: Homecoming." This 2017 Marvel takes Marvel Comics' iconic character and brings him to life with youthful enthusiasm.
Peter Parker, fresh from his Avengers adventure, lands back home to live with Aunt May. Under the watchful eye of mentor Tony Stark, Parker dives headfirst into his dual identity as Spider-Man. Balancing school and spidey senses isn't easy, but he's determined to prove that he's not just a friendly neighbor – he's a hero in the making.
Then comes the twist – a villain named Vulture threatens to turn his world upside down. A true test of Peter's newfound powers and responsibilities, as he juggles school drama and saving the city.
We couldn't help but notice as Tom Holland – Spider-Man dons a maroon and blue jacket that's more than just a costume. The Tom Holland Spider-Man Homecoming Jacket Costume takes cosplay to the next level. Faux leather, zipper closure, and a soft viscose lining make it a statement piece, fitting for a hero who swings and slings in style.
Two inside pockets are available for all those web-shooting essentials. Accessible in sizes XS to 5XL, it's a fit for every Spidey enthusiast.
Tom Holland's Spider-Man isn't just about action – it's about growth, courage, and embracing your true identity. The Tom Holland Spider-Man Homecoming Jacket Costume? It's a piece of superhero determination. Suit up, unleash your inner Spidey, and get ready to conquer the world – one web at a time.
Size Guide