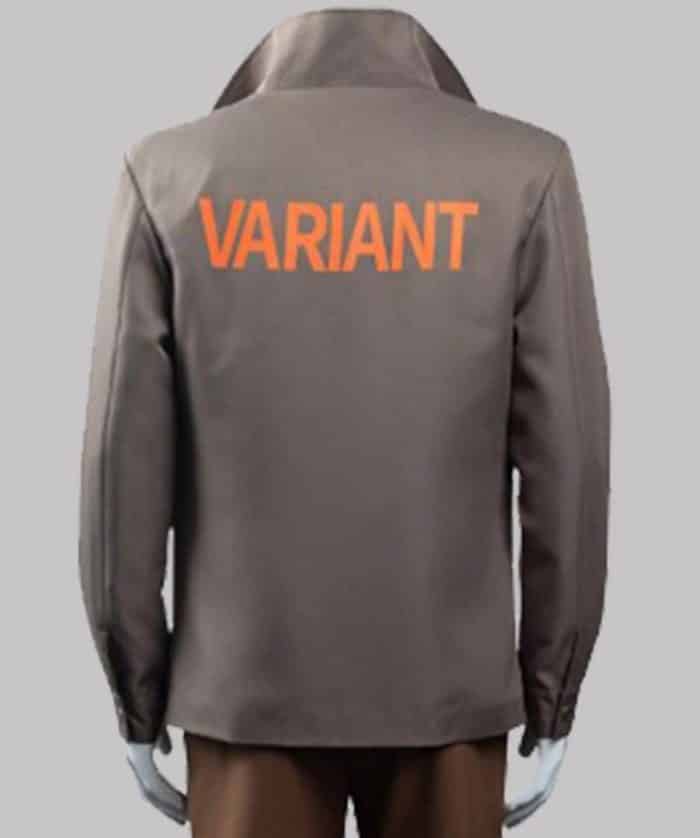 Tom Hiddleston Loki Variant Jacket
$99.00
Inspired from: Tv Seriess Loki
Worn by: Tom Hiddleston as Loki
Material: Cotton
Color: Brown
Inner: Viscose Lining
Variant print on back
Sizes : XS to 5XL
Description
Size Guide
Reviews (0)
Description
Tom Hiddleston Loki Variant Cotton Jacket
Step into the Marvel Multiverse and embrace the mischievous charm of Tom Hiddleston's iconic character in the TV series "Loki"! This time-bending, reality-twisting adventure takes you on a rollercoaster ride through time, space, and humor like you've never seen before.
As the God of Mischief, Loki, portrayed with impeccable wit and charm by the one and only Tom Hiddleston, you'll find yourself embroiled in a time-bending escapade that will leave you questioning everything you thought you knew about reality. Loki's antics are a masterclass in mischief, and his clever one-liners are like a witty symphony that will tickle your funny bone and keep you coming back for more.
But hold on tight, for this is no ordinary jacket, it's the Tom Hiddleston Loki Variant jacket! Made from the finest cotton material, this brown beauty boasts a variant print on the back that pays homage to the unpredictable twists and turns of the multiverse. Talk about a statement piece that will turn heads faster than a time-traveling Loki!
Inside, you'll find a luxuriously soft viscose lining that caresses your skin like a comforting illusion, while outside, the sleek brown hue exudes sophistication with a mischievous edge. From the tiniest XS to the most grandiose 5XL, this jacket comes in sizes that even Loki himself would approve of, after all, style knows no bounds, just like the God of Mischief's antics.
So, whether you're a fan of the TV series "Loki," a devotee of Tom Hiddleston's charm, or simply someone who appreciates a good laugh, the Tom Hiddleston Loki jacket is a must-have addition to your wardrobe. It's the perfect attire for bending reality and leaving an unforgettable impression wherever you go. Wear it with a sly grin and a twinkle in your eye and unleash your inner Loki upon the world. Remember, with this jacket, you're not just dressing up, you're stepping into the multiverse of fashion with style, wit, and a touch of mischief!
Size Guide