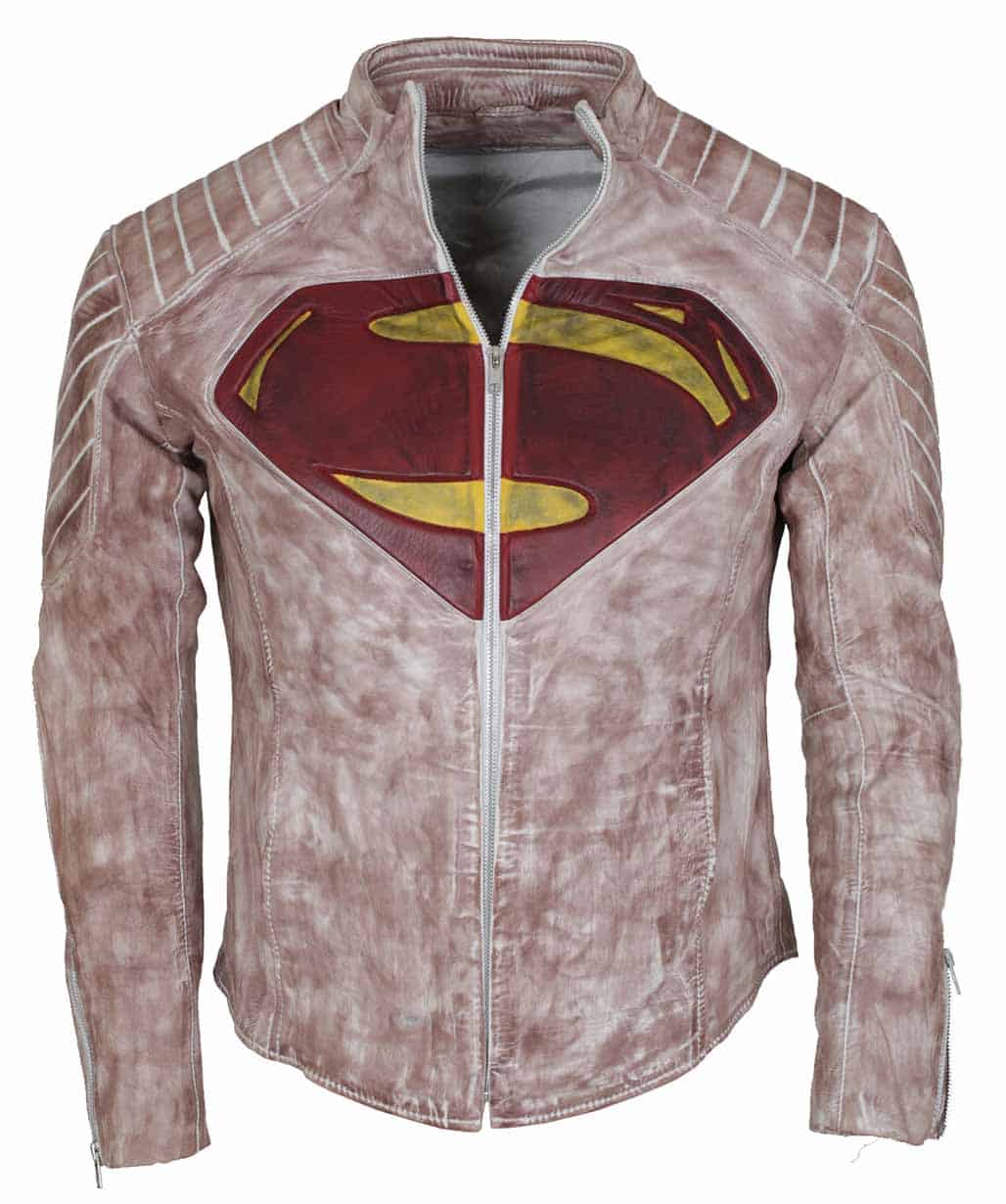 Superman Justice League White Waxed Leather Jacket
Inspired by: Superman
Material: Real Leather
Outfit Type: Costume jacket
S logo on the chest
Inner: Viscose Lining
Color: White Waxed
Closure: Zipper Closure
Pockets: Two outside and two inside pockets
Hand Waxed on the jacket
Description
Size Guide
Reviews (0)
Description
Superman Justice League White Waxed Leather Jacket
The grand tapestry of superheroes is not complete without the iconic Superman of the Justice League. Born as Kal-El on the distant planet of Krypton, his journey to Earth read like a spacefaring epic. Just in the nick of cosmic time, his parents sent him hurtling through the stars in a tiny spaceship, minutes before Krypton's demise shook the galaxies. Landing with a soft thud on Earth's soil, the infant's fate was sealed. Smallville became the cradle that nurtured the nascent hero, shaping his destiny.
Speaking of shapes, one can't help but admire the audacious lines of the Superman Justice League Jacket. Authentic genuine leather, it's more than a mere piece of clothing; it's a statement. With the iconic S logo emblazoned on the chest, it's a bold proclamation of allegiance to justice. The inner viscose lining, a comfort akin to a hero's embrace, ensures that even amidst the turmoil, you stand strong.
As for the color, "white waxed" might evoke pristine purity, but don't be fooled. Like a hero's journey, it's undergone trials to achieve its character. The zipper closure guards secrets and aspirations, while pockets, both outside and inside, hold mysteries waiting to be uncovered.
The hand-waxed touch is reminiscent of a hero's hands-on dedication. This jacket, like Superman himself, has an identity that transcends mere attire. It's a symbol of more than style; it's a proclamation of values.
So, whether you're up against a cosmic threat or simply an ordinary day, remember the spirit of Superman lives on. And like that Superman real leather jacket, you can zip up, stand tall, and face whatever challenges come your way, embodying the hero within.
Size Guide