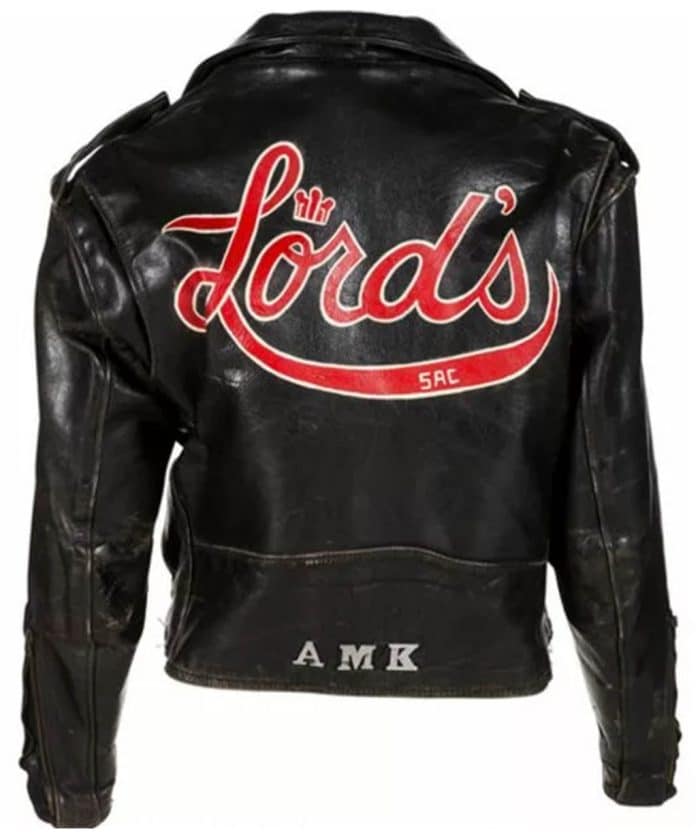 Stanley Rosiello The Lords of Flatbush Leather Jacket
$169.00
Inspired By: The Lords of Flatbush
Worn by: Sylvester Stallone Stanley Rosiello
Material: Real Leather
Inner: Viscose lining
Color: Black
Closure: YKK Zipper Closure
Collar: Lapel Collar
Cuffs: Zipper Cuffs
Pockets: Two inside and two outside pockets
Description
Size Guide
Reviews (0)
Description
Sylvester Stallone Stanley Rosiello The Lords of Flatbush Leather Jacket
Sylvester Stallone, before he became the legendary Rocky Balboa, made waves with his role as Stanley Rosiello in "The Lords of Flatbush". The 1974 classic transports you back to the streets of Brooklyn during the 1950s, where life seemed simpler, but emotions ran high.
"The Lords of Flatbush" intricately weaves the tales of four teenagers grappling with the ups and downs of young love and the brink of adulthood. Among them, Stanley, played by Stallone, isn't just a tough guy with swagger. Behind that leather jacket and greased-back hair lies depth, vulnerability, and a relatability that resonates even today.
The film, over the years, has managed to capture the hearts of many, gaining a loyal base of fans. While it might not have topped charts upon its release, it's one of the gems that glistens brighter with time. On popular streaming platforms like Amazon Prime Video and Vudu, you can relive the 50's charm.
Now, for those who can't get enough of the retro vibe, there's something that might pique your interest. Remember the iconic black leather jacket Stanley sported? Yes, the one with the zipper cuffs and lapel collar that screamed rebel with a cause. Well, if you've ever fancied owning something similar, The Lords of Flatbush jacket is up for grabs. Crafted with impeccable attention to detail, from real leather and with a soft inner viscose lining, it ticks on fashion statement. Plus, with two inside and two outside pockets, it's as functional as it is fashionable.
If you're all about making statements without saying a word, this jacket might just be your next wardrobe essential. Simply buy The Lords of Flatbush Stanley Rosiello jacket and step into a world of classic allure.
Ready to embrace the '50s charm?
Size Guide