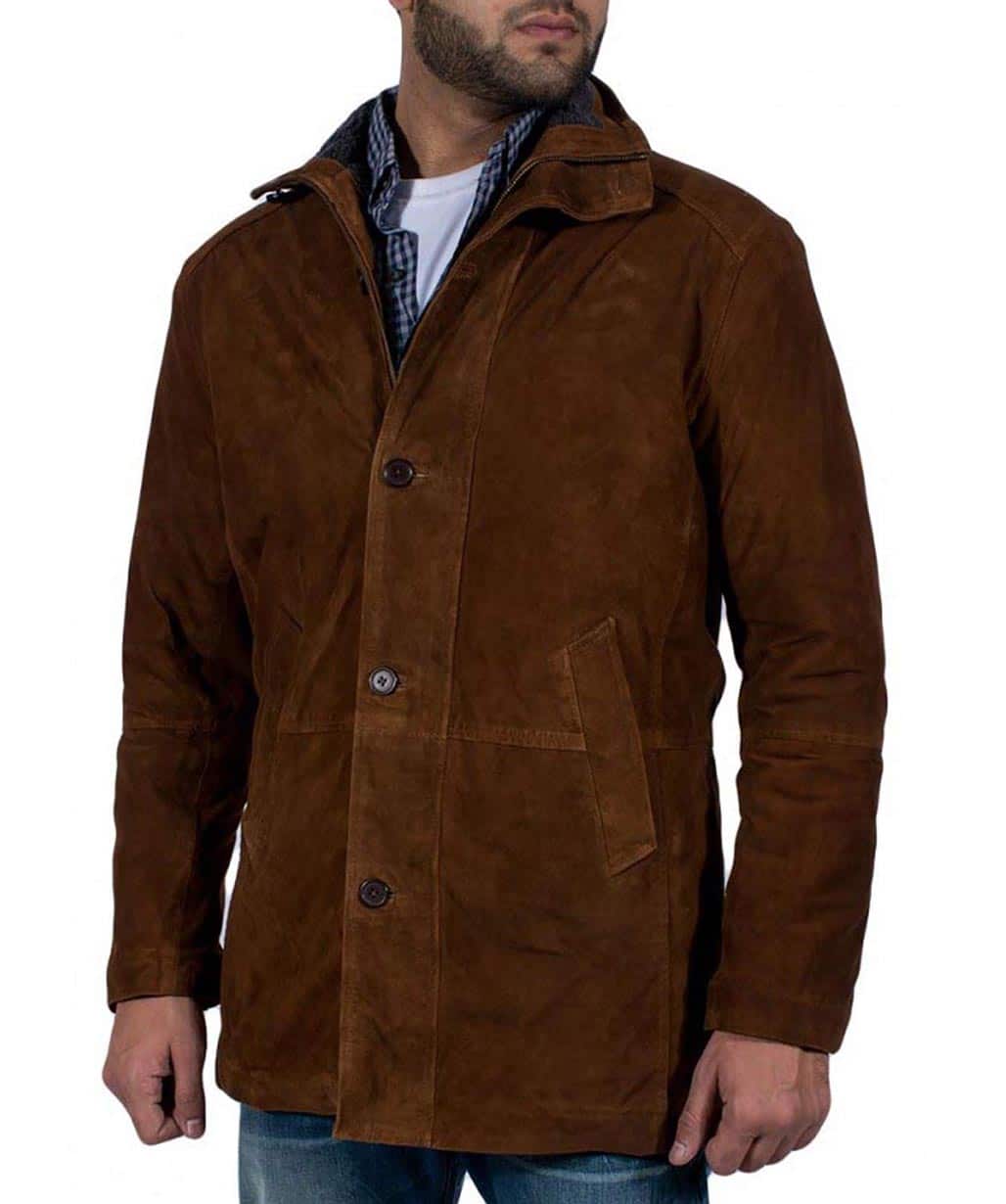 Robert Taylor Sheriff Longmire Brown Coat
$189.00
Description
Size Guide
Reviews (0)
Description
Robert Taylor Sheriff Longmire Brown Suede Leather Coat
Unleash your inner lawman and embark on a Wild West adventure with our Robert Taylor Coat. Forged from premium suede, this coat captures the spirit of the frontier with its rustic elegance and deep brown color, symbolizing authority and resilience.
Slip into this Walt Longmire coat and feel the embrace of the sumptuous viscose lining, whispering tales of bravery and character. The front button closure exudes unwavering authority, empowering you to command respect and restore order wherever you go.
With two exterior zipper pockets, your essentials are within easy reach as you navigate the rugged terrain, whether it's your sheriff's badge or treasured items. Meanwhile, the two discreet interior pockets provide a hidden sanctuary for cherished keepsakes.
Immerse yourself in the untamed West, ignite your imagination, and create your legendary narrative with the Longmire Sherrif Coat. It's not just a garment; it's an invitation to embody the essence of justice, honor, and the frontier spirit. Become the custodian of truth, and let the Wild West be your canvas for adventure and heroism.
Channel the legendary Sheriff Walt Longmire, portrayed by Robert Taylor, and step into the shoes of an iconic lawman. The frontier awaits your unique story, unleash your creativity and become a legend in your own right with this extraordinary coat. The Wild West is calling, and you are destined to answer.
Inspired By: TV Series Longmire
Worn By: Robert Taylor as Walt Longmire
Material: Suede
Color: Brown
Inner: Viscose lining
Closure: Front Button Closure
Pockets: Two outside zipper and two inside pockets
Sizes: XS to 5XL
Free Worldwide Shipping
Size Guide