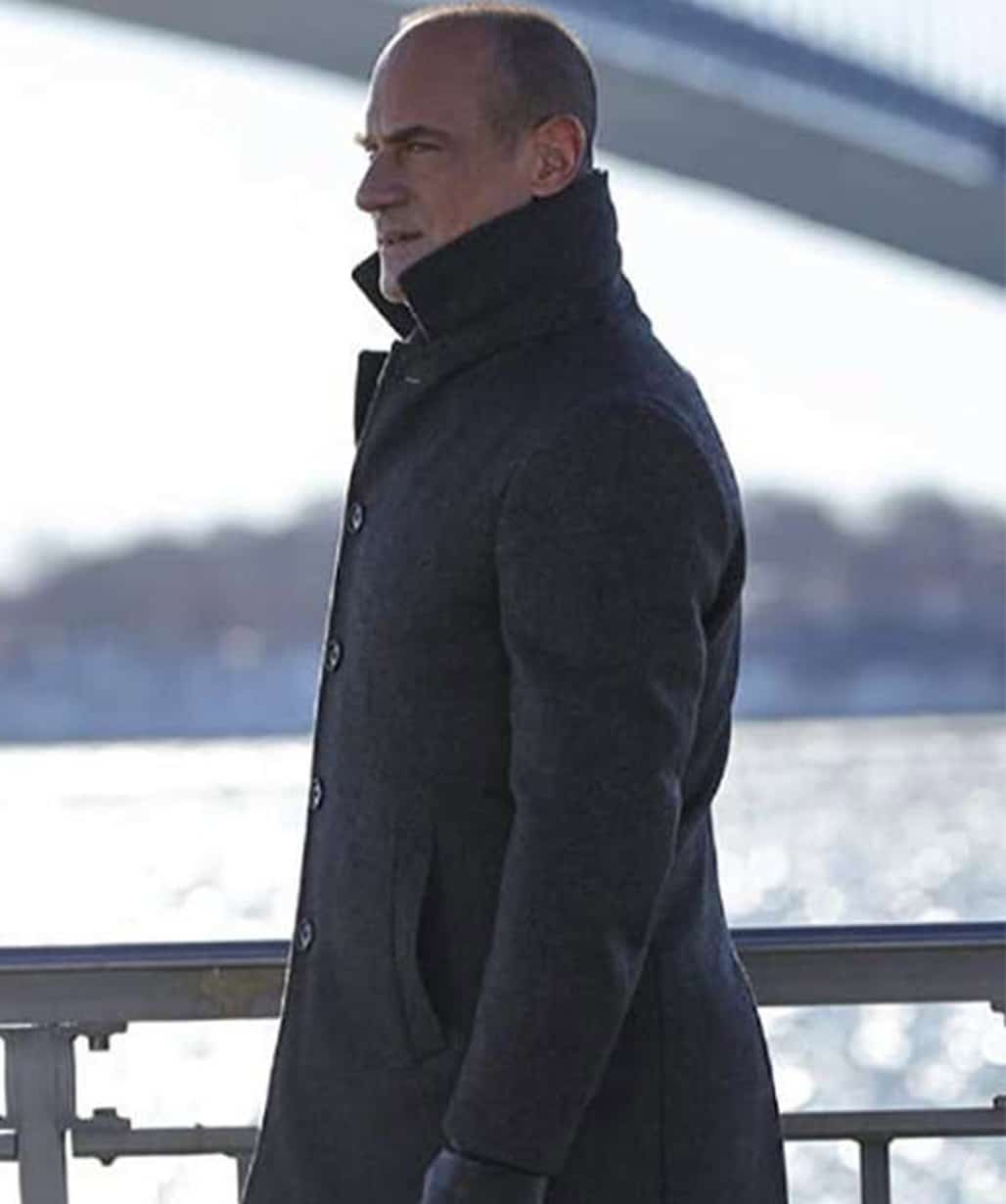 Law & Order: Organized Crime Christopher Meloni Coat
$168.00
Inspired by: Law & Order: Organized Crime
Inspired by: Christopher Meloni
Material: Wool Fabric
Inner: Viscose Lining
Color: Grey
Closure: Buttoned Closure
Collar: Shirt Style Collar
Pockets: Two Outside and Two Inside
Description
Size Guide
Reviews (0)
Description
Law & Order: Organized Crime Christopher Meloni Wool Coat
In the gritty streets of New York City, where crime never sleeps and justice is a game of cat and mouse, Detective Elliot Stabler, played by the inimitable Christopher Meloni, emerges as a beacon of law and order. He's not just chasing bad guys; he's rewriting the rulebook on how to do it with style. Enter the Law & Order: Organized Crime Christopher Meloni Coat.
Constructed with the finest wool fabric, this coat is Stabler's loyal companion through nail-biting chases and intense interrogations. It's as unyielding as his pursuit of justice, with a viscose lining that whispers sweet nothings of comfort when the going gets tough. The color? A dapper grey, because, let's face it, black was so last season, and Stabler is all about keeping things fresh and unpredictable.
But let's talk about the design for a moment. The buttoned closure isn't just there to keep out the cold; it's a sartorial salute to order in a world of chaos. And the shirt-style collar compliments every outfit.
The coat has two outside and two inside pocket where you can keep all the stuff.
The Law & Order: Organized Crime Christopher Meloni Coat is a silent protagonist in the saga of crime and fashion.
Size Guide