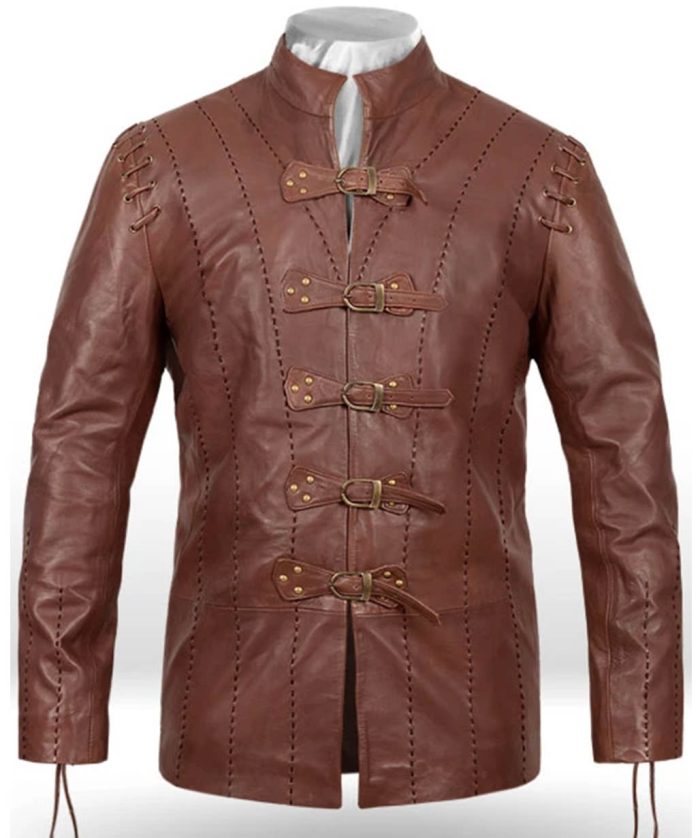 Game Of Thrones Jaime Lannister GOT Jacket
$199.00
Inspired From: Game of Thrones Season 5
Worn by: Nikolaj Coster-Waldau as Jamie Lannister
Material: Genuine leather
Inner: Viscose lining
Color: Brown
Closure: Belted closure
Pockets: two inside pockets
Description
Size Guide
Reviews (0)
Description
Game Of Thrones Jaime Lannister GOT Jacket
Step into the realms of Westeros and ignite your imagination with the Game of Thrones jacket. This extraordinary masterpiece is a gateway to a world of fantastical adventure and captivating storytelling. With the heaven of genuine leather, it embodies the essence of House Lannister and Jaime's iconic journey, evoking a sense of grandeur and mystery.
Behold the mesmerizing hue of brown that adorns this GOT costume, reminiscent of ancient tomes and the forgotten lore of the Seven Kingdoms. It whispers tales of ancient battles, noble lineage, and the enduring spirit of the Kingslayer himself. As you don this jacket, you become a living embodiment of the rich tapestry that is Game of Thrones.
The belted closure adds a touch of timeless elegance, its intricate design symbolizing the ties that bind honor and duty. With each fastening, you assume the mantle of a knight, ready to navigate the treacherous path of power and intrigue.
The two inside pockets serve as portals to hidden realms, where you can safeguard your secrets, relics, or perhaps a raven's message that could shape the destiny of Westeros. Within the gentle embrace of the viscose lining, you'll find respite from the chaos of the realm, as if shielded by ancient magic.
Embrace the captivating allure of the Game of Jaime Lannister jacket, and let your imagination soar. Whether you're attending a themed event, immersing yourself in epic cosplay, or seeking to infuse your everyday attire with a touch of mythical grandeur, this jacket will transport you to a world of unfathomable intrigue and endless possibilities.
Step into the shoes of Jaime Lannister, unravel the enigma that is his character and become a living legend in your own right. The Game of Thrones beckons, and you are destined to play a part in its enthralling saga.
Size Guide