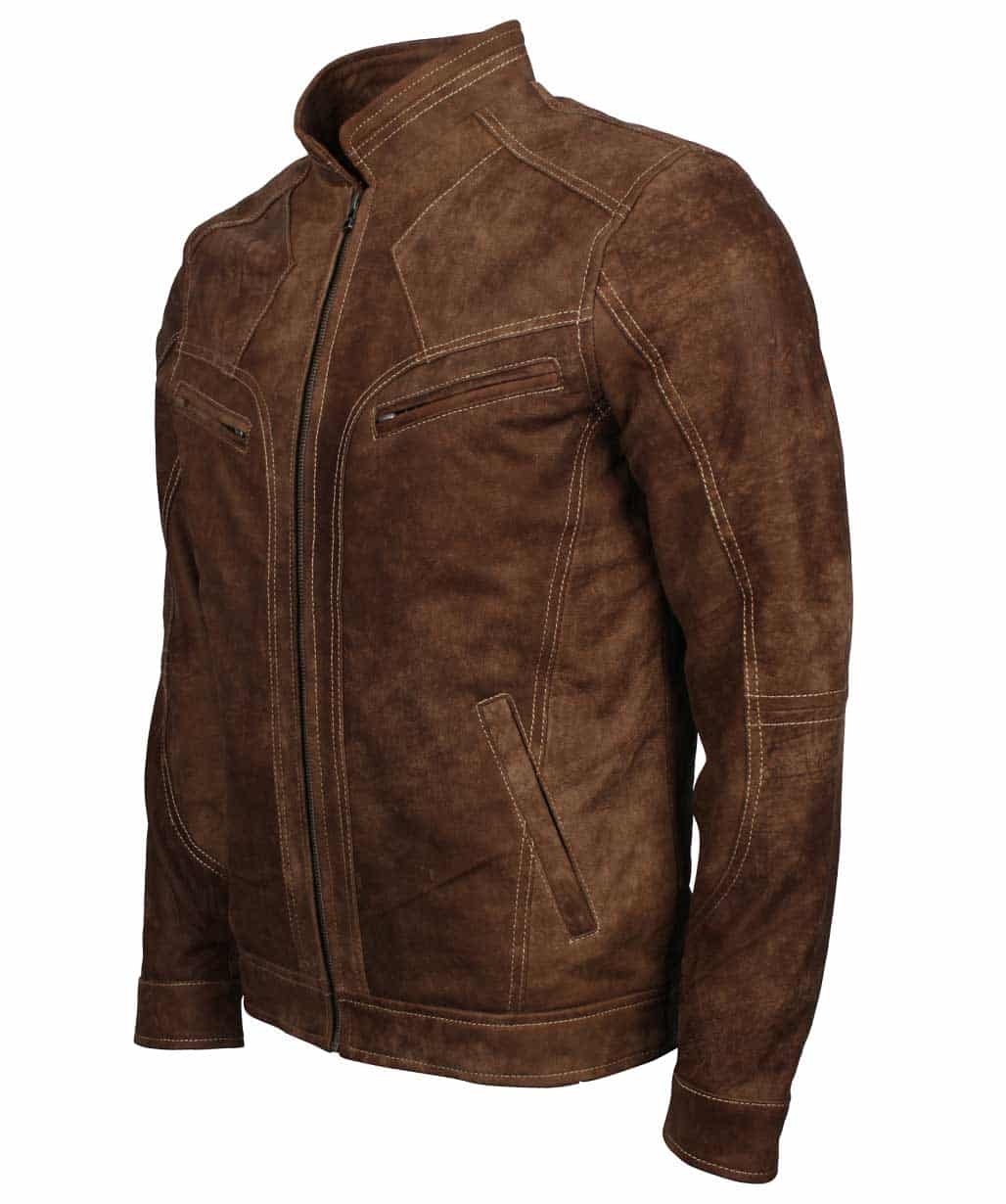 Dorus Men Brown Suede Leather Jacket
$179.00 – $209.00
Outer Material: Suede Leather
Inner: Viscose Lining
Closure: Front zip Closure
Color: Brown
Collar: Standup Collar
Pockets: Four outside and two inside pockets
Free Shipping Worldwide
Sizes: XS to 5XL
Description
Dorus Men Brown Suede Leather Jacket
Brown is timeless, but when it's on suede, it's downright phenomenal. Just take a moment to picture this Dorus Men Brown Suede Leather Jacket. This isn't just another jacket; it's a style statement. That rich, deep brown resonates with earthy tones, reminiscent of autumn leaves and brewed coffee.
Why does suede in brown look so magnificent? Suede leather has this unique, velvety texture, absorbing light in a way that gives it a warm and inviting appearance, and when it's in brown, it effortlessly fuses ruggedness with elegance. It's the kind of jacket that tells stories of wild adventures and cozy evenings by the fireplace.
With its standup collar, you will be donning an aura of confidence. The pockets are not just for hands or wallets. They're conversation starters. And that front zip closure seals the deal, both literally and style-wise.
Now, if you're worried about the fit, don't be. Available in sizes from XS to 5XL, there's a suede leather jacket brown for every body type. Plus, we are offering free shipping worldwide. Grab this offer right now!
With a brown suede leather jacket, you're not just stepping out; you're making an entrance. How's that for phenomenal?