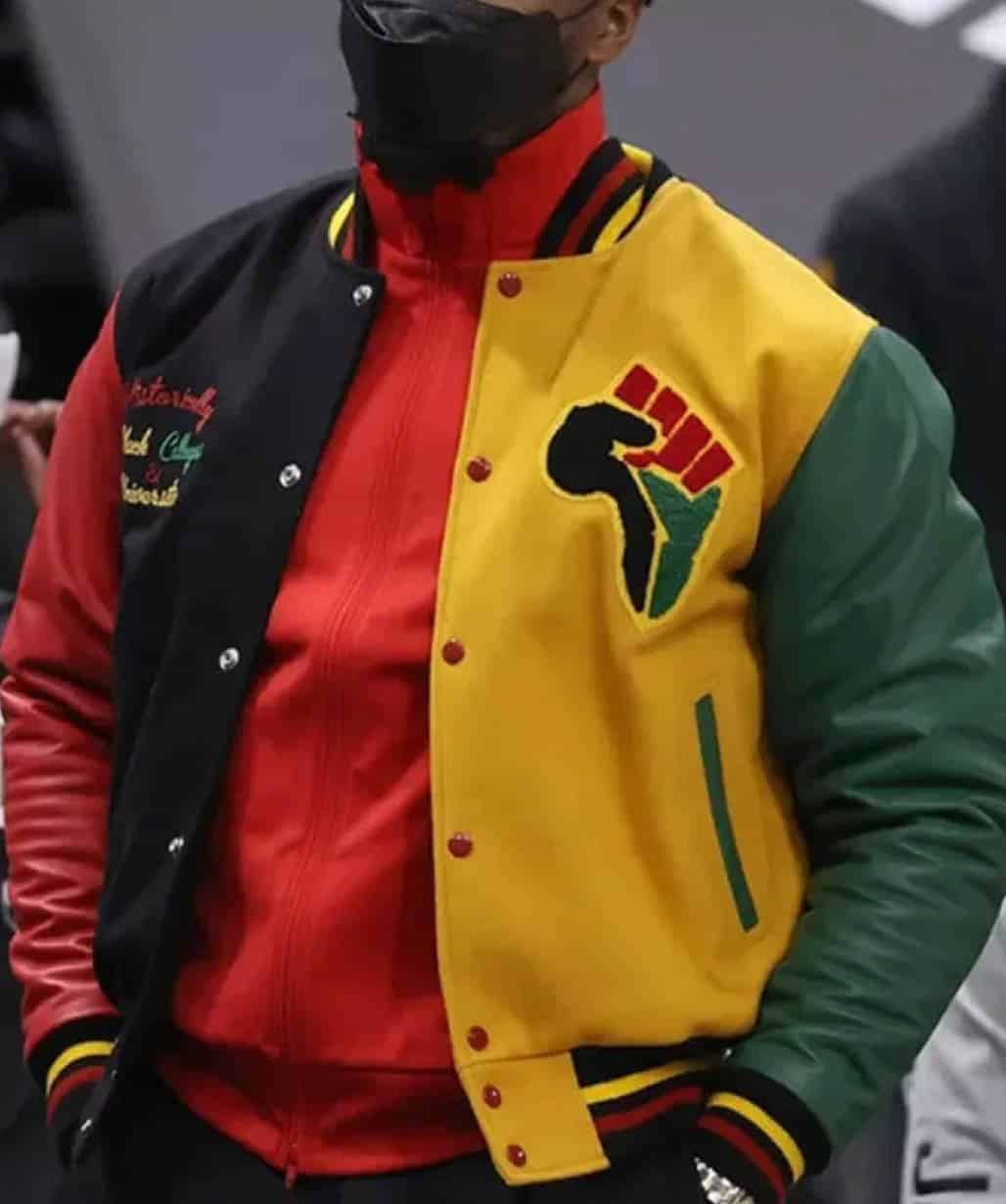 Donovan Mitchell HBCU Pride Letterman Jacket
$119.00
Description
Size Guide
Reviews (0)
Description
Donovan Mitchell HBCU Pride Letterman Jacket
Donovan Mitchell, the phenomenal shooting guard for the Utah Jazz, has carved his name into the world of basketball with his explosive playing style and commitment to the game. Born on September 7, 1996, in Elmsford, New York, Donovan quickly ascended the ranks in the basketball world, showing signs of his impending greatness during his college basketball years at the University of Louisville. His NBA journey began when he was drafted by the Denver Nuggets in 2017, and subsequently traded to the Utah Jazz, where he continues to dazzle fans with his agility, scoring ability, and leadership.
Mitchell's career is notable for his consistent escalation in performance, remarkable scoring records, and his pivotal role in propelling the Jazz to numerous victories. His on-court prowess earned him the respect and admiration of fans and peers, solidifying his status as one of the promising young stars in the league. Donovan's impact extends beyond the court, involving himself in community development and charity work, showcasing his commitment to societal progress and well-being.
Celebrating Donovan's spirit and dedication is the Donovan Mitchell HBCU Pride Letterman Jacket. It's a striking piece, combining fleece with leather sleeves and showcasing a unique 4-toned color design. The rib-knitted collar and cuffs, along with the front open buttoned closure and multiple pockets, meld style with functionality. It's not just a piece of attire but a representation of Donovan's vibrancy and dynamic personality.
The Donovan Mitchell varsity jacket is a stylish homage to this basketball prodigy. For fans and style enthusiasts alike, owning the Donovan Mitchell jacket is a way to embrace his energetic essence and his continuous strive for excellence, both in sports and in life. This jacket stands as a vibrant testament to Mitchell's enduring influence in the basketball realm and beyond.
Size Guide