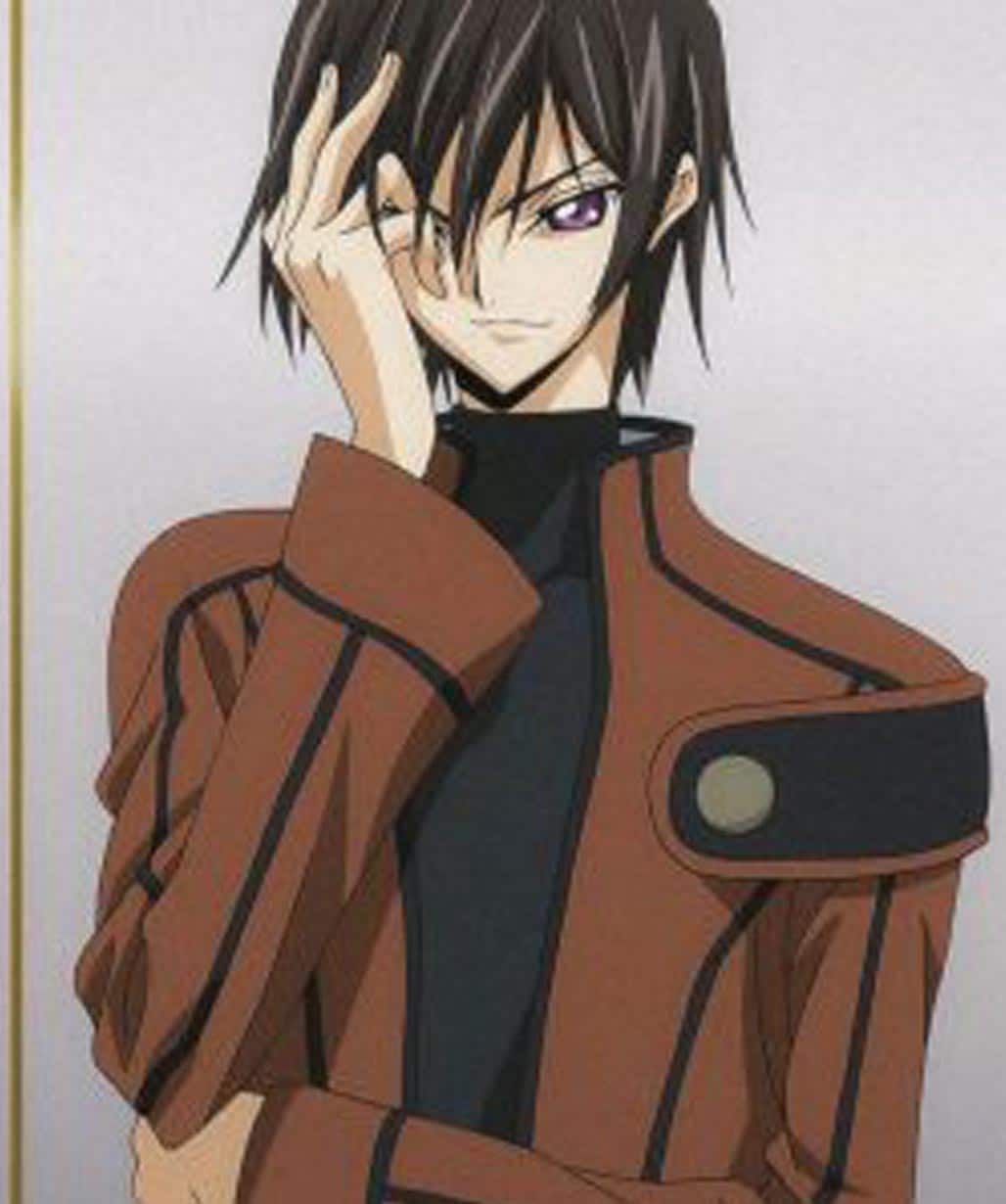 Code Geass Lelouch Vi Britannia Zero Brown Jacket
$129.00 – $159.00
Description
Size Guide
Reviews (0)
Description
Code Geass Lelouch Vi Britannia Zero Brown Jacket
In a world where power and politics reign supreme, only the most cunning can survive. Enter Lelouch Vi Britannia, the genius strategist, and leader of the Resistance. Inspired by his iconic look, the Code Geass Lelouch Vi Britannia Zero Brown Jacket is the perfect way to pay homage to this legendary and brave hero.
As you run your hands over the soft leather of this jacket, you can almost feel the intensity of Lelouch's gaze. You picture yourself standing tall, wearing this jacket as a symbol of your unwavering resolve and unshakable determination. Crafted from the finest faux taking care of your preference, this jacket boasts a rich brown color that is both sophisticated and rugged. The design is simple yet stylish, with two inside pockets perfect for storing your most important belongings. Whether you're facing down the Holy Britannian Empire or simply looking to turn heads on the streets, this jacket is sure to make you look stylish.
If find yourself caught in a sudden rainstorm, you will be not worried, the Code Geass Lelouch Jacket is built to withstand anything, from rain to wind to the harsh realities of war. You will pull up the jacket and continue on your way, feeling confident and unstoppable.
The moment you slip on this jacket, you can almost feel the weight of Lelouch's responsibility on your shoulders. But you're not afraid, for you know that with this jacket, you can face anything that comes your way. You are a warrior, a strategist, and a leader, just like Lelouch himself.
So go forth, my friend, and conquer the world in style. Whether you're plotting your next move against the Empire or simply enjoying a night out on the town, the Coat Geass Jacket is the perfect choice for any occasion. Drinks at parties to chilling with your friends; its versatile design effortlessly complements your attire.
Inspired by: Code Geass
Worn By: Lelouch Vi Britannia
Material: Faux Leather / Real Leather
Color : Brown
Pockets: Two inside pockets
Top Quality Real Leather
Sizes : XS to 5XL
Free Shipping with 30 days returns
Size Guide