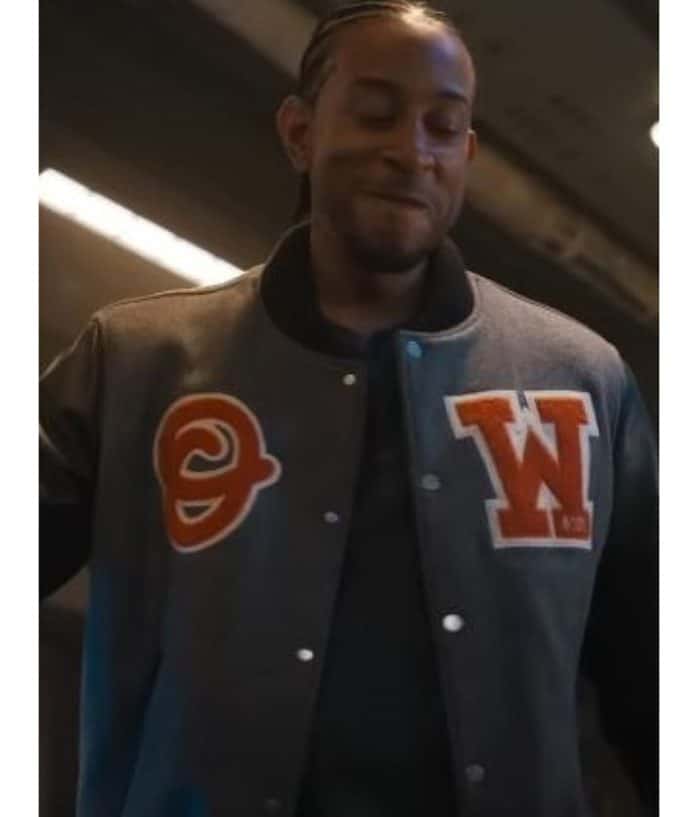 2023 Fast X Tej Parker Varsity Jacket
Inspired by : Fast X
Worn by : Ludacris while play the famous Tej Parket
Outfit Type : Bomber Jacket
Material : Wool with Leather Sleeves
Inner : Viscose Lining
Color : Grey and Black
Closure : Front Button Closure
Pockets : Two outer and inside pockets
Sizes : XS to 5XL
Free Shipping worldwide
Description
Size Guide
Reviews (0)
Description
Ludacris Tej Parker Fast X 2023 Varsity Bomber Jacket
When we step into the world of Fast and Furious movies, some characters leave a deep affection for their unique style and attitude. One such character for fans is Tej Parker, played by none other than the legendary actor Ludacris. And now, you can get your hands on the iconic Ludacris Tej Parker Fast X 2023 Varsity Bomber Jacket!
We crafted this masterpiece Inspired by the hit movie Fast X, and let us tell you it is a must-have for any true fan of the franchise. The bomber jacket style is the perfect blend of rugged and refined, that comes out as a classic look that never goes out of style. The wool material of the jacket puts forward the perfect shot of warmness and comfortable while the leather sleeves give it a touch of edginess.
The jacket's inner lining features soft viscose material, making it incredibly comfortable to wear, for an extended period. The bold grey and black color combination adds an element of sophistication, while the front button closure provides a secure fit.
But that's not all, the Tej Parker Jacket is also incredibly practical, with two outer pockets and additional inner pockets to keep all your essentials close at hand. You can say goodbye to worries about losing your phone or wallet again!
This jacket is not just a piece of clothing, it's a statement of style. It seizes the essence of Tej Parker's character in the Fast X movie, with a bold and confident design that is sure to turn heads. And, of course, with Ludacris having worn it himself while playing Tej Parker, you can be sure that you're getting the fair deal.
In conclusion, if you're a fan of Fast X, Ludacris, or Tej Parker, you simply cannot pass up the opportunity to have this incredible jacket on your next date. With its combination of style, comfort, and practicality, it's the perfect addition to any wardrobe. Get your Ludacris jacket today and join the ranks of the most fashionable fans of the Fast and Furious.
Size Guide