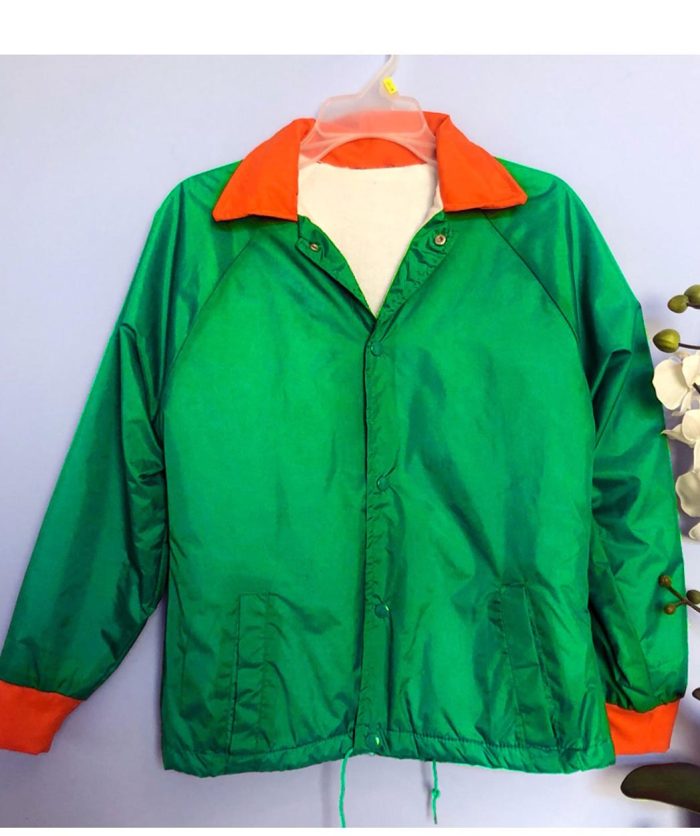 Yusuke Urameshi Yuyu Hakusho Jacket
$109.00
Description
Size Guide
Reviews (0)
Description
Yusuke Urameshi Yuyu Hakusho Green Bomber Jacket
Yuyu Hakusho, a popular anime series created by Yoshihiro Togashi, has captured the hearts of fans around the world with its captivating storyline and memorable characters. This action-packed series follows the adventures of Yusuke Urameshi, a teenage delinquent with a rebellious spirit. One day, after sacrificing his life to save a child from a fatal accident, Yusuke is given a chance to return to the living world as a Spirit Detective.
Throughout the series, Yusuke battles supernatural threats unravels dark mysteries, and forms unlikely alliances. His journey is filled with intense battles, emotional turmoil, and personal growth, making Yuyu Hakusho a thrilling and engaging watch for anime enthusiasts.
The iconic Yusuke Urameshi jacket is a perfect tribute to Yusuke's distinctive style. Made from high-quality cotton, it offers both comfort and durability. The soft viscose lining ensures a cozy fit, making it suitable for various weather conditions. The jacket's vibrant green color represents Yusuke's rebellious nature and adds a touch of uniqueness to any outfit.
What's even more exciting is that the Yusuke Urameshi green jacket is available in a wide range of sizes, from XS to 5XL, ensuring a perfect fit for fans of all body types. And if you're worried about shipping and returns, fret not! The jacket comes with free shipping and a 30-day return policy, guaranteeing a hassle-free shopping experience.
Inspired by: anime show Yuyu Hakusho
Worn By: Yusuke Urameshi
Material: Cotton
Inner : Soft viscose lining
Color : Green
Closure : YKK front zip closure
Pockets: Two waist pockets
Sizes : XS to 5XL
Free Shipping with 30 days returns
Size Guide