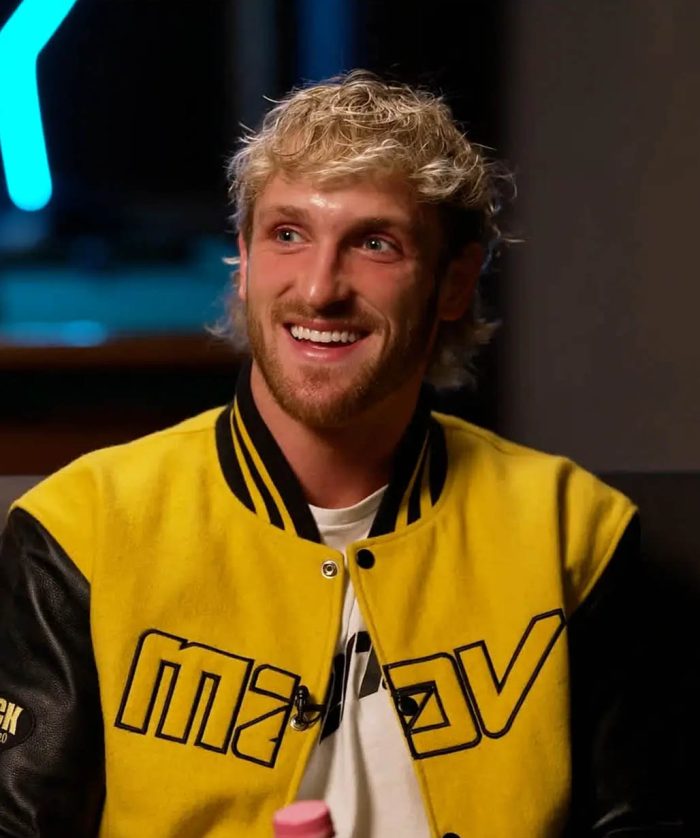 WWE 2023 Logan Paul Yellow Varsity Jacket
$149.00
Inspired By: Logan Paul
Material: Wool with Leather Sleeves
Inner Lining: Viscose Lining
Front: Button Closure
Color: Yellow with black
Pockets: Two outside and two Inside
Description
Size Guide
Reviews (0)
Description
WWE 2023 Logan Paul Yellow Varsity Jacket For Men
Welcome yourself into the ring of unparalleled style with this WWE 2023 Logan Paul Yellow Varsity Jacket. Immerse yourself in a sensory experience as you indulge in the luxurious feel of premium wool and supple leather sleeves, combining to create a garment that is unmatched with sophistication and rugged charm.
The vibrant yellow hue of the jacket, accentuated by sleek black detailing, radiates energy and captures the essence of Logan Paul's dynamic persona. Like a burst of sunshine on a cloudy day, this jacket demands attention and makes an unforgettable statement wherever you go.
As you slip into the jacket, you're greeted by the caress of a velvety soft viscose lining, enveloping you in a world of unrivaled comfort. Its gentle touch against your skin ensures that every wearing experience is nothing short of indulgent, making you feel like a true champion.
The front of the jacket gives a classic button closure, a nod to timeless style. As you fasten each button, you're transported to a bygone era of nostalgic charm and vintage allure. This intricate detail not only adds to the jacket's aesthetic appeal but also provides a practical function, allowing you to customize the fit to your preference.
Functionality meets style with the Logan Paul Yellow Varsity Jacket. It's with two spacious outside pockets and two convenient inside pockets, offering ample storage space for your essentials, ensuring that you have everything you need right at your fingertips. These pockets are not just practical; they are the gateways to convenience and functionality.
Let your imagination run wild as you envision yourself donning this remarkable jacket. Picture the electric atmosphere of the WWE arena, the cheers of the crowd, and the pulsating energy of the matches. The Logan Paul Yellow Jacket mimics that excitement, empowering you with the confidence to embrace your journey and stand out from the crowd.
Feel the adrenaline surge through your veins as you channel your inner champion with this awe-inspiring jacket. With its impeccable design, premium materials, and attention to detail, it's a garment that transcends fashion, becoming an extension of your identity and an embodiment of your love for the WWE universe.
Size Guide