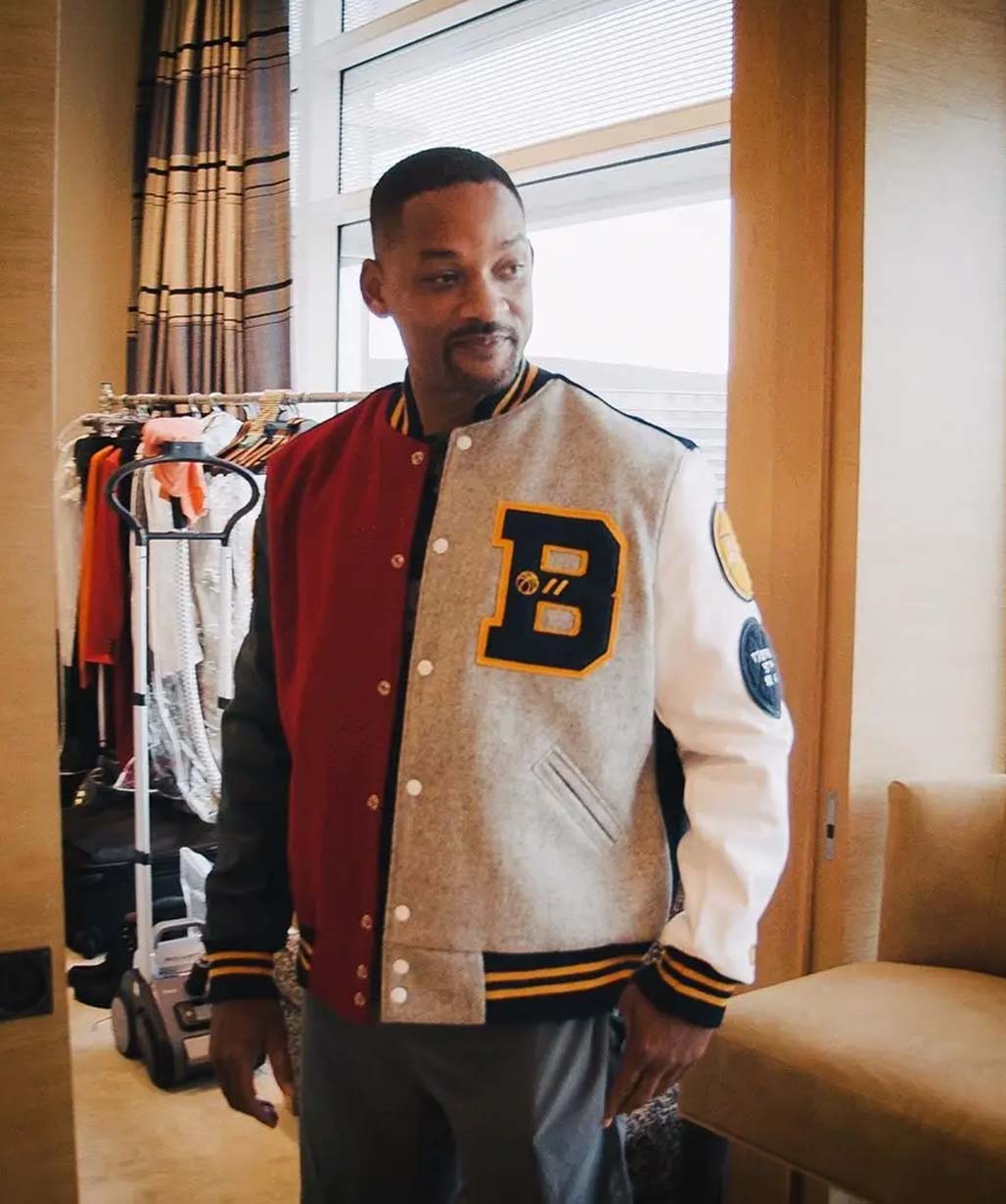 Will Smith Bel Air Academy Jacket
$139.00
Inspired from: Bel-Air
Worn By: Will Smith
Material: Wool with leather sleeves
Inner Lining: Viscose Lining
Front: Button Closure
Color: Maroon with Beige
Pockets: Two outside and two Inside pockets
Description
Size Guide
Reviews (0)
Description
Will Smith Bel Air Academy Varsity Jacket
Get yourself into the realm of effortless cool and iconic style with our Bel Air Academy Jacket, an exquisite tribute to the beloved series "Bel-Air" and the incomparable fashion sense of the one and only Will Smith. Prepare to elevate your wardrobe to new heights as you channel the charismatic flair of the Fresh Prince himself.
Crafted with the utmost care and precision, this jacket is more than a mere garment, it's a symbol of nostalgia and the embodiment of a bygone era. Made from premium wool with real leather  sleeves, it exudes an air of sophistication, enveloping you in a layer of comfort that transcends time. The inner viscose lining ensures a luxurious feel against your skin, adding to the jacket's allure.
Featuring a classic button closure, the Will Smith Bel Air Jacket captures the essence of timeless elegance, allowing you to make a bold statement with every stride. Its rich maroon hue, beautifully contrasted with beige accents, pays homage to the iconic color palette that defined the spirit of the show.
We designed it for both functionality and style, it offers two exterior pockets that are perfect for storing your essentials, while two interior pockets provide a discreet and secure space for valuables. It's a result of the thoughtful craftsmanship that goes into creating a garment that is as practical as it is fashionable.
The Will Smith Bel Air Academy Jacket is built to withstand the test of time, mirroring the enduring nature of Will Smith's influence on trend culture. With proper care, this jacket will be your loyal companion for years to come. We recommend professional dry cleaning to ensure its longevity and preserve its impeccable quality.
Versatility is at the core of this iconic piece. Whether you're strolling through sun-kissed streets or attending a glamorous event, our Will Smith Bel Air Academy Jacket effortlessly transitions across seasons and styles. Embrace its ability to elevate your casual ensembles or add a touch of sophistication to your formal attire, all while exuding the undeniable charm of the Fresh Prince himself.
Size Guide