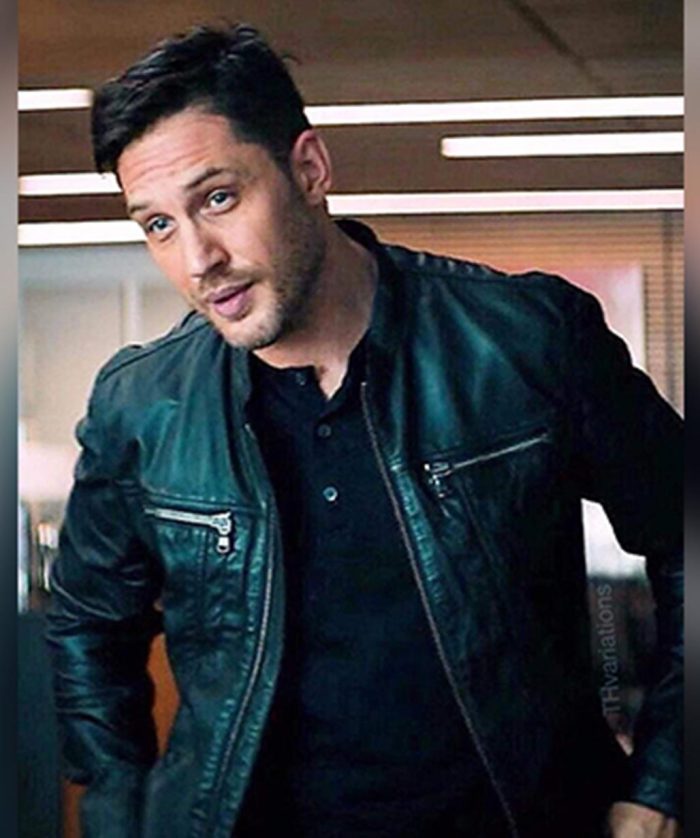 Tom Hardy Venom Black Leather Jacket
$109.00 – $169.00
Inspired from:  Movie Venom
Worn by: Tom Hardy as Eddie Brock
Material: Real Leather
Inner: Viscose lining
Color: Black
Pockets: Four Outside and two inside pockets
Description
Size Guide
Reviews (0)
Description
Eddie Brock Tom Hardy Venom Black Leather Jacket
Introducing the epitome of style and sophistication: the Venom Tom Hardy Jacket. With premium quality real leather, this jacket becomes a true symbol of luxury and durability. It emits an aura of rugged elegance that is bound to captivate any fashion enthusiast.
With its sleek black color, this jacket makes a bold and powerful statement. It effortlessly complements any outfit, adding an edgy touch to your ensemble. The front zip closure not only enhances its sleek appearance but also provides convenience and ease of wear.
But it's not just about looks. The inner viscose lining ensures supreme comfort, making this jacket a pleasure to wear in any season. It embraces your body in a snug and cozy embrace, keeping you warm and stylish at the same time.
Unleash your inner rebel and embrace the undeniable charisma of Tom Hardy with this sensational Venom jacket. Its impeccable craftsmanship, attention to detail, and superior quality make it a must-have for fashion-forward individuals who appreciate the fusion of style and functionality.
Be the embodiment of confidence and exude an air of mystery as you step out wearing the Tom Hardy Jacket. It's time to make a statement that leaves others in awe. Don't just wear a jacket; wear a symbol of power and allure.
Size Guide