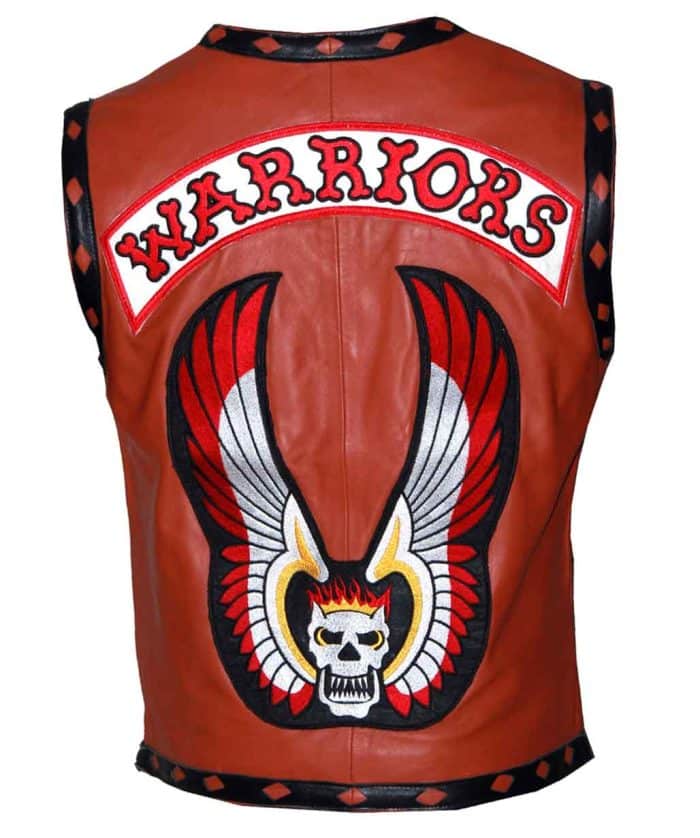 The Warriors Brown Leather Jacket Biker Vest
$99.00 – $129.00
Outfit Type; Biker Vest / Cosplay jacket
Inspired By: The Warriors
Material: Faux Leather or Real Leather
Inner: Viscose Lining
Front: Button Closure
Collar: V-Neck Style Collar
Color: Brown
Pockets: Two outside and two inside pockets
Free Shipping Worldwide
Description
Size Guide
Reviews (0)
Description
The Warriors Brown Leather Jacket Biker Vest
We all have dived into the wild world of "The Warriors"? It's one ride you won't forget. Set in a gritty New York City, this 1979 movie drags you through neon-lit subways and dimly lit streets. Gangs of every theme and color roam freely, and the night vibrates with a mix of danger and thrill. There's this one scene; a quiet subway platform, the distant rumble of a train, and suddenly, the jingle of bottles. "Warriors, come out to play!" chills every time.
But what makes this movie legendary is the costumes. Each gang has its unique flair, but none more iconic than the Warriors themselves. The Warriors brown biker vest isn't just any vest; it's like wearing a piece of cinematic history. Made of real leather, tailored with a V-neck style collar, and buttoned up the front. It's brown, rugged, and screams attitude. Plus, the pockets are handy. And, shipping won't cost you a coin, no matter where you are in the world.
Need a statement piece? You can't go wrong with this Warriors brown jacket. It's not just clothing; it's a feeling. So, are you ready to channel your inner Warrior with The Warriors brown vest? Why not stand out and own a piece of movie magic?
Size Guide