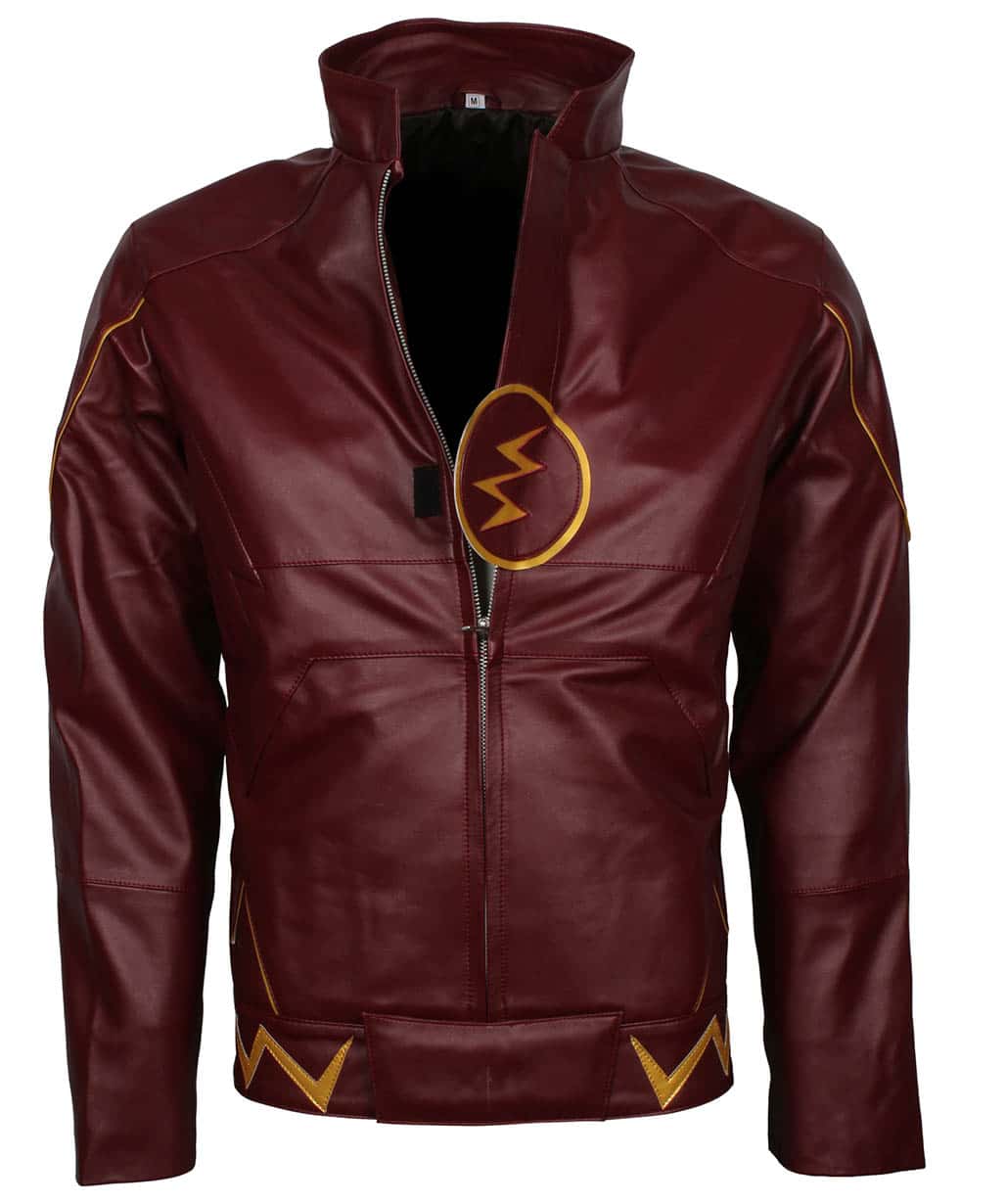 The Flash Barry Allen Grant Gustin Red Jacket
Inspired By: The Flash
Worn By: Grant Gustin as the Flash (Barry Allen)
External Material: Faux Leather
Inner Lining: Viscose Lining
Front: Zipper Closure
Color: Maroon
Pockets: Two outside and Two Inside pockets
Description
Size Guide
Reviews (0)
Description
The Flash Barry Allen Grant Gustin Red Jacket Costume
Unleash your inner speedster and channel the heroic essence of Barry Allen with The Flash leather jacket. Worn by Grant Gustin in his iconic role as the Flash, this jacket captures the spirit of justice and adventure. Prepare to embark on thrilling journeys as you dive into the immersive details of this remarkable garment.
Expertly crafted from faux leather, the external material of the Flash costume boasts a striking resemblance to genuine leather, while offering durability and a guilt-free choice. Its smooth texture invites your touch, igniting a sense of anticipation for the heroic feats that lie ahead.
As you slip into the jacket, the luxurious viscose lining envelops you in a comforting embrace. It's a statement that amplifies your confidence, enhancing your every move with a touch of elegance. Experience the sensation of being enveloped in a cocoon of comfort, as if being protected by the Flash's unwavering determination.
The front zipper closure becomes the gateway to your superhero transformation. With each zip, you immerse yourself deeper into the world of Barry Allen, where time bends to your will. Feel the rush of excitement as you prepare to race against the clock, zipping up your jacket with lightning speed, ready to face any challenge.
Adorned in a vibrant shade of maroon, the jacket reflects the iconic color scheme of the Flash's suit. It symbolizes courage, passion, and the unyielding pursuit of justice. With every glance, you are reminded of the hero within, ready to make a difference in the world.
Practicality meets style with the two outside and two inside pockets. These pockets offer convenient storage for your essentials, allowing you to carry your gadgets, tools, or even secret messages. They become the Flash's secret arsenal, always ready to aid you in your heroic endeavors.
Get your Barry Allen jacket today!
Size Guide