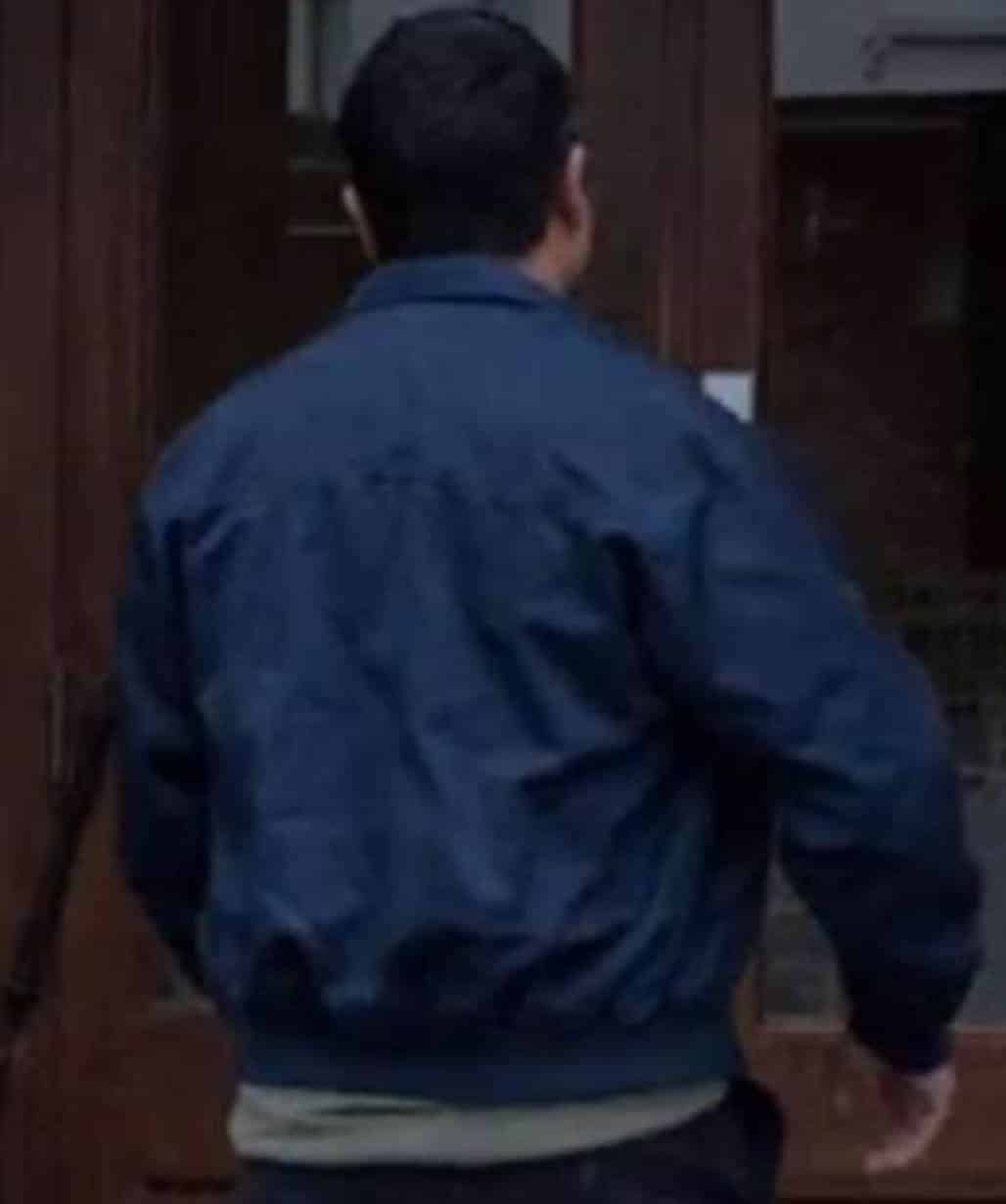 Ted Lasso Nick Mohammed Blue Jacket
$119.00
Inspired By: TV series Ted Lasso
Worn By: Nick Mohammad
Material: Cotton Fabric
Lining: Viscose Lining
Closure: Front Zip Closure
Color: Blue
Pockets: Two at Waist and Two Inside
Description
Size Guide
Reviews (0)
Description
Ted Lasso Nick Mohammed Blue Jacket
Let us welcome the Nick Mohammed Ted Lasso jacket, a piece of apparel that's so cool, it's practically dripping with British charm and comedic flair. Inspired by the lovable character Nate Shelley, played by the hilarious Nick Mohammed, this jacket is the perfect blend of style and humor.
The high-quality cotton fabric offers a lightweight and breathable feel, ensuring you stay comfortable no matter what comedic shenanigans you find yourself in. The smooth texture and vibrant blue color make it a standout piece that's sure to catch everyone's attention.
With a front zip closure, this jacket is as easy to put on as it is to crack a good joke. It allows for quick and convenient wear, perfect for those moments when you need to jump into action or pull off an unexpected punchline.
Equipped with two waist pockets and two inside pockets, this jacket provides ample storage space for all your funny props and quirky gadgets. Need to keep your witty one-liners close at hand? No problem! Just reach into one of the pockets and let the comedy magic unfold.
But the real comedy gold lies in the details. The Ted Lasso Nick Mohammed Blue jacket comes complete with a lining made of viscose, ensuring maximum comfort while you're busy making everyone laugh. It's like having a punchline cushioned against your skin!
Picture this: You're wearing the Ted Lasso Nick outfit, delivering hilarious one-liners, and leaving everyone in stitches. You're the life of the party, the king of comedy, and the embodiment of laughter itself. With this jacket, you're sure to steal the spotlight and have people rolling on the floor with laughter.
So, whether you're performing stand-up comedy, hosting a quirky game show, or just brightening someone's day with a well-timed joke, the Ted Lasso Nick Jacket is your ticket to comedic success. Get ready to embrace your inner funny bone and make the world a happier place, one laugh at a time!
Size Guide