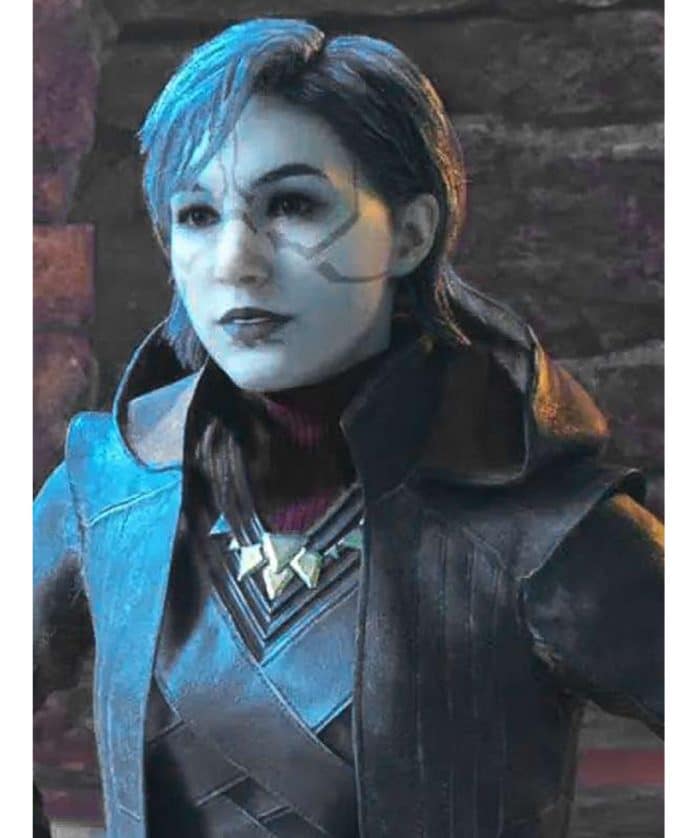 Star Wars Jedi Survivor Merrin Black Jacket
$169.00
Inspired By: Star Wars Jedi Survivor
Worn By: Merrin
Material: Real Leather
Inner: Viscose Lining'
Color: Black
Front: Open Front
Collar: Hooded Collar
Pockets: Two inside pockets
Description
Size Guide
Reviews (0)
Description
Star Wars Jedi Survivor Merrin Black Leather Jacket
Star Wars Jedi: Survivor unfolds a gripping narrative, situated five years after the events of Fallen Order. This intriguing installment launched on April 28, 2023, follows the tumultuous journey of Jedi Knight Cal Kestis, portrayed by Cameron Monaghan, as he maneuvers through conflicts with the Empire, all while in pursuit of a sanctuary away from its menacing grasp.
In this narrative tapestry, Merrin emerges as a survivor with a haunting past, having witnessed the merciless massacre of the Nightsisters by General Grievous during the Clone Wars. Merrin's encounter with Jedi Master Taron Malicos, who found himself stranded on Dathomir post the execution of Order 66 in 19 BBY – a decree leading to the annihilation of the Jedi, adds another layer of complexity and depth to her character. This interaction threads a path of revelations, highlighting the relentless battle between different ideologies and destinies, encapsulating the essence of the enduring Star Wars saga.
Merrin's journey, characterized by resilience and revelations, is encapsulated in the Star Wars Jedi Survivor Merrin Jacket. Crafted meticulously from real leather, it blends elegance with a hint of mystery, symbolizing Merrin's nuanced character. The hooded collar and open front indicate a distinctive style, while the viscose lining offers comfort. The jacket, bathed in versatile black and featuring two inside pockets, stands as a representation of Merrin's enduring spirit.
This Star Wars Jedi Survivor jacket is not just a connection to Merrin's journey and the larger, intricate world of Star Wars. For the aficionados of the series, donning the Star Wars Jedi Survivor Merrin jacket is akin to embracing a piece of the multifarious and rich Star Wars legacy.
Size Guide