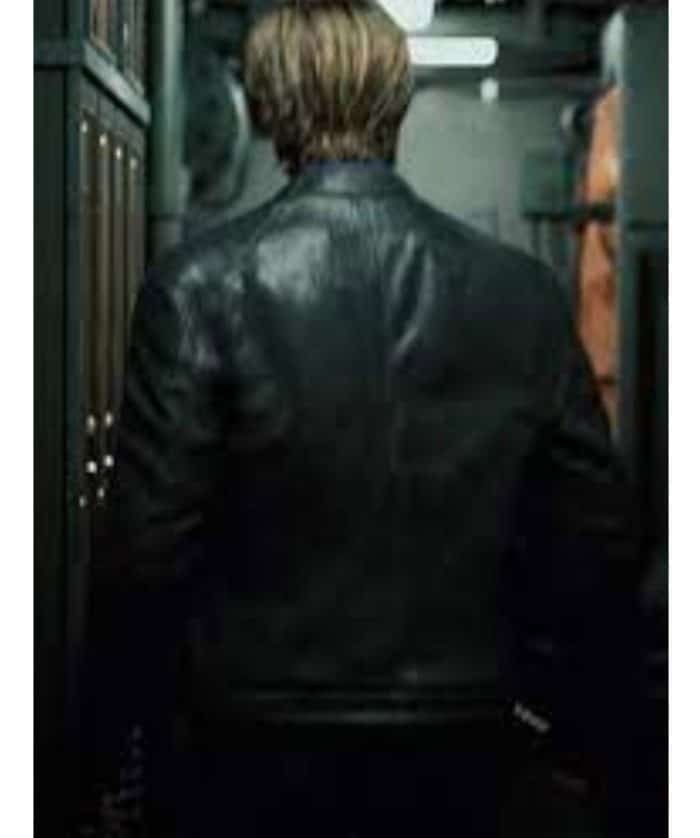 Resident Evil Leon Kennedy Infinite Darkness Leather Jacket
$129.00 – $169.00
Inspired by: Leon Kennedy
Material: Real Leather
Inner: Viscose lining
Color: Black
Cuffs: Round cuffs
Collar: Erect collar
Closure: Zipper fastening front closure
Pockets: Two outside waist pockets and two inside pockets
Description
Size Guide
Reviews (0)
Description
Resident Evil Leon Kennedy Infinite Darkness Leather Jacket
Leon S. Kennedy: he's not just a name; he's a saga. Rising through the ranks from a rookie cop in Raccoon City to a U.S. government agent, Leon's journey through the Resident Evil series is both heroic and harrowing. Remember his first day on the job in Raccoon City? The city was plagued by a mysterious outbreak, transforming its residents into the undead. And there he was, right in the midst of it all, battling zombies, solving puzzles, and uncovering conspiracies.
But that's Leon for you. Fearless. Determined. And let's face it, the guy has style. His evolution through the games has shown not just his skills and resilience but also a keen eye for fashion. In a world filled with monsters and chaos, looking good while taking them down? That's an art!
Now, speaking of style, let's dive deep into something that's been creating waves among fans and fashion enthusiasts alike: the Leon Kennedy Infinite Darkness leather jacket. For those who've seen "Resident Evil: Infinite Darkness", you know what I'm talking about. It's not just any jacket; it's a piece of Leon, a reflection of his rugged elegance. Crafted from real leather, the jacket promises durability. Its black shade screams sophistication, while the viscose lining ensures utmost comfort. The erect collar gives it an edgy look, and the zipper fastening front closure makes it a perfect fit. Oh, and the pockets? Two outside for your hands or essentials and two inside just in case.
When you wear the Leon Kennedy black leather jacket, you're not just wearing an outfit. You're donning a legacy. It is a testament to the challenges Leon faced, the monsters he battled, and the day he saved.
So, next time you are out, why not channel some of Leon's charisma? Slip into the Leon Kennedy Infinite Darkness leather jacket. Who knows? It might just be your shield against the world's monsters.
Size Guide