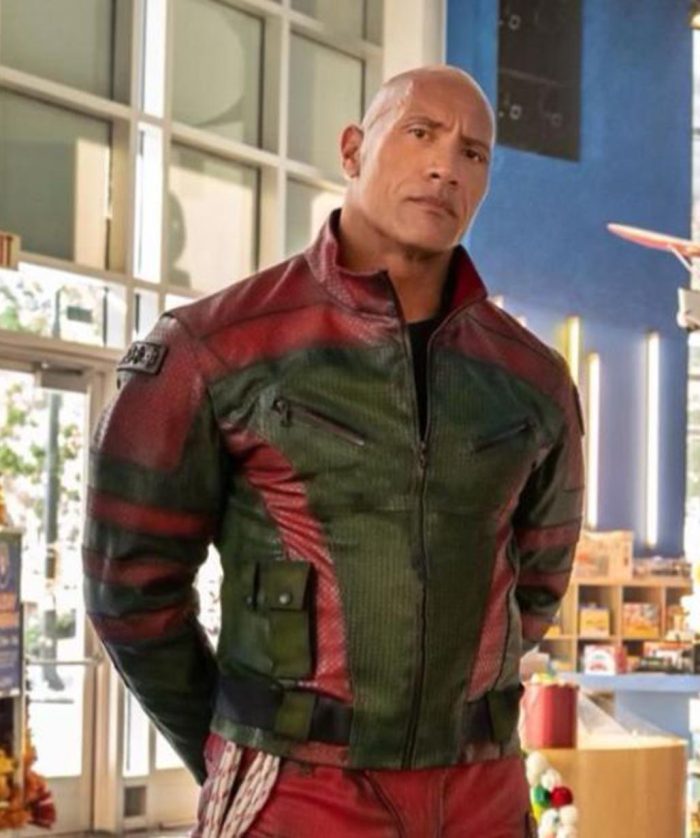 Red One 2023 Dwayne Johnson Leather Jacket
$189.00
Inspired By: MovieBeautiful Disaster
Worn By: Dylan Sprouse  as Travis Maddox
Material: Genuine Leather
Internal: Viscose Lining
Color: Black Distressed
Closure: Front Zip Closure
Collar: Snap-tab collar
Pockets: Two waist pockets and inside
Design: Quilted
Description
Size Guide
Reviews (0)
Description
Callum Drift Red One 2023 Dwayne Johnson Leather Jacket
In a world where heroes are born, behold the extraordinary Red One Dwayne Johnson jacket. Like a tapestry woven with threads of valor and audacity, this jacket transcends mere fashion to become a symbol of unyielding courage and unbreakable spirit.
With the finest real leather, this masterpiece radiates an aura of authenticity that is palpable. With each touch, you can feel the legacy of craftsmanship that courses through its veins, a testament to the artistry that breathes life into every fiber.
Immerse yourself in a kaleidoscope of color as the jacket boldly marries the passionate hues of red and green. With every step, you become a beacon of inspiration, igniting the spark of courage in those around you.
Unlock the transformative power of the front zipper closure, as it unveils the path to greatness. With a resolute pull, you step into the realm of limitless possibilities, a realm where ordinary mortals become extraordinary legends.
But the allure of this Red One jacket extends beyond its mesmerizing exterior. The soft viscose lining becomes a haven of comfort, a sanctuary amidst the chaos, ensuring that you remain grounded even in the face of adversity. It becomes your armor, shielding you from doubt and imbuing you with unwavering resolve.
Equipped with three outside pockets and two inside pockets, this jacket becomes your trusted ally, holding the keys to your quest. From tools of the trade to talismans of memory, you carry your essence within, prepared for every twist and turn that fate may unveil.
Embrace the spirit of Callum Drift, the Red One, and let this jacket become an emblem of your own hero's journey. When you don the Dwayne Johnson Red One Jacket, you transcend the realm of ordinary mortals and become the architect of your heroic destiny.
Size Guide