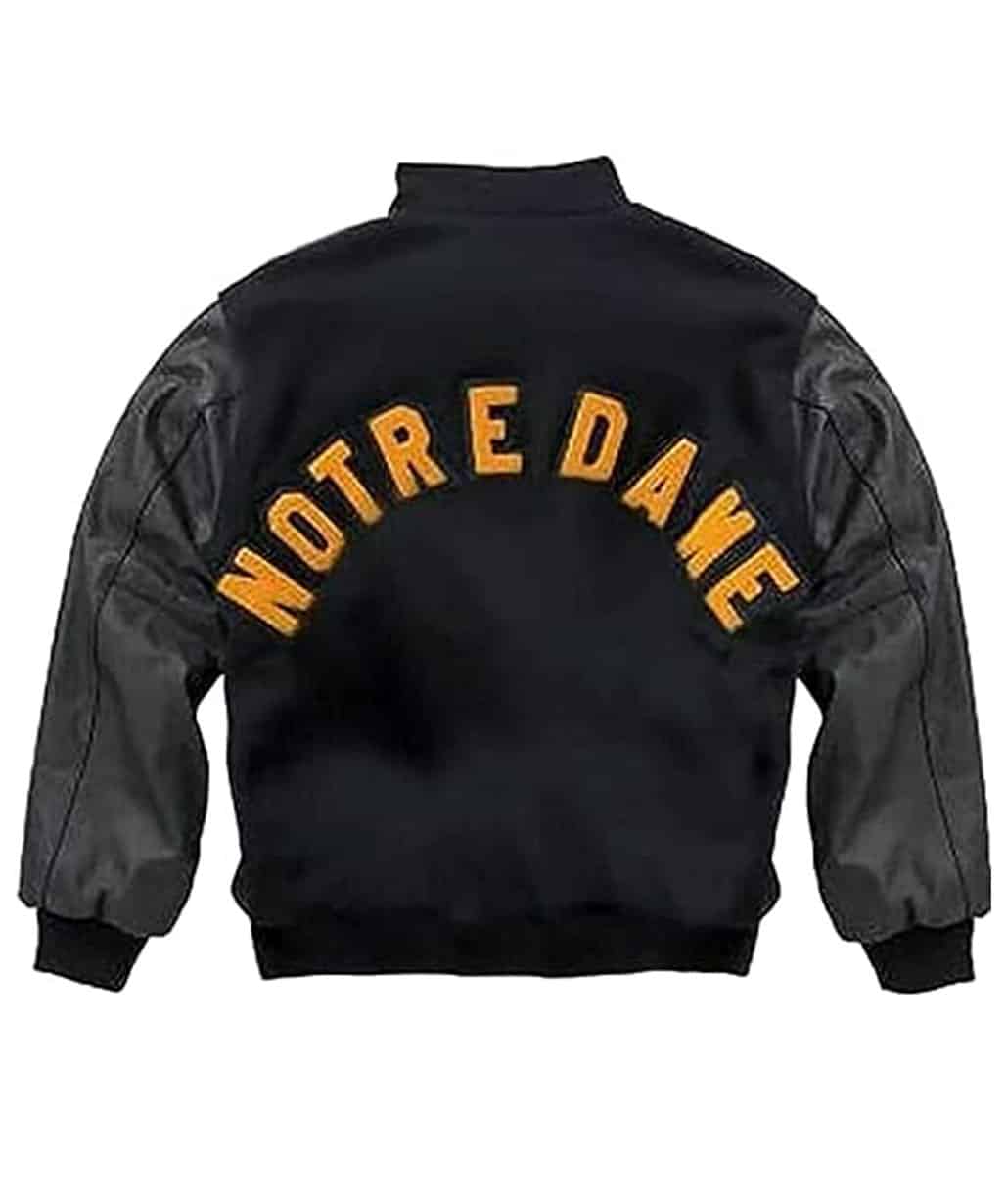 Notre Dame Rudy Irish Varsity Jacket
Inspired by: Notre Dame University
Outfit Type: Varsity jacket
Material: Wool wih Leather
Inner: Viscose Lining
Color: Black
Pockets: Two outside and two inside pockets
Closure: Button Closure
Rib knitted collar, sleeves and hemline
Description
Size Guide
Reviews (0)
Description
Notre Dame Rudy Irish Varsity Jacket
The electrifying atmosphere of a packed stadium, the deep sense of pride, and the traditions make Notre Dame University unforgettable. Now, imagine capturing that vibe and stitching it into every fiber of a jacket. That is what the Notre Dame Irish Jacket is all about.
Let's break it down. First off, the material is a luxe blend of wool and leather. You will feel that quality the second it sits on your shoulders – cozy, durable, yet incredibly lightweight. Inside, a viscose lining ensures maximum comfort.
The color is classic black. Timeless, versatile, and undeniably suave. This jacket doesn't just fit into any setting; it owns the room. Talking about pockets, you will have two exterior ones for immediate essentials and two inside for stuff you want to keep close but out of sight. And don't forget that classic button closure, a tried-and-true feature that adds a dash of old-school charm to a modern classic.
Lastly, the rib-knitted collar, sleeves, and hemline tie it all together, creating a silhouette that is both sporty and sleek. This Notre Dame jacket is an emblem of pride, history, and the indomitable spirit of the Fighting Irish.
Is it time to elevate your wardrobe and make a statement that goes beyond mere fashion? I'd say that the time is now.
Size Guide