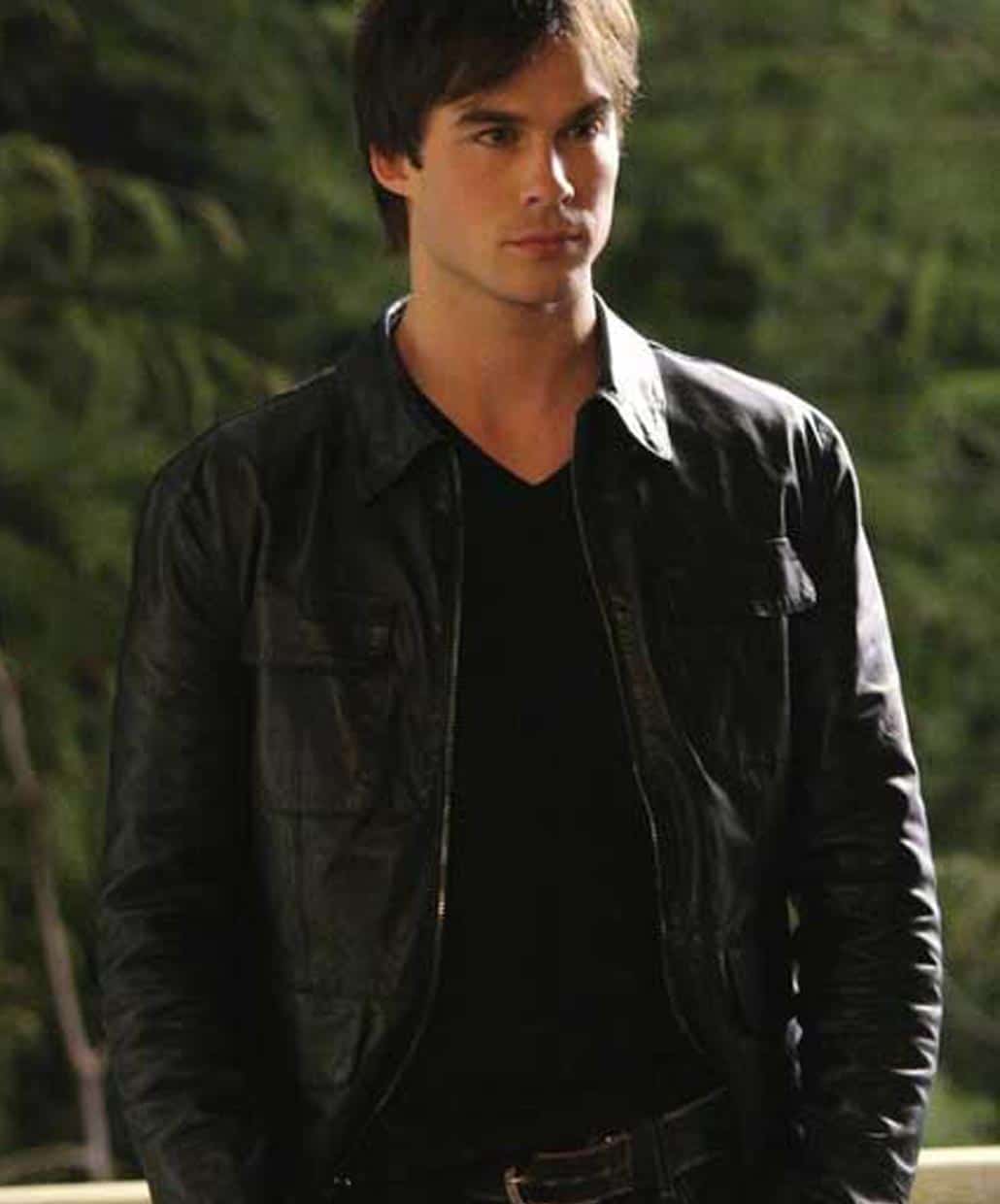 Ian Somerhalder Damon Salvatore Vampire Diaries Leather Jacket
$154.00
Description
Ian Somerhalder Damon Salvatore Vampire Diaries Leather Jacket
In the depths of twilight, where shadows whisper secrets and the unknown linger, there emerges the alluring essence of the Ian Somerhalder Damon Salvatore Vampire Diaries Leather Jacket. Crafted meticulously from supple lambskin leather, this garment exudes an air of mystique and enthrallment, beckoning you into a world of enigma and seduction.
Feel the touch of the ethereal as you slip into the velvety embrace of the soft viscose lining those lines the inner realms of this jacket. It cradles you in a cocoon of unparalleled comfort, amplifying the intrigue that radiates from every inch of this bewitching attire.
Stand tall and unyielding, much like the collar of our Damon jacket. Its stand-up design hints at hidden desires and concealed truths, embodying the enigmatic persona of the one who wore it, Ian Somerhalder as Damon Salvatore. With a front zip closure, the jacket becomes a gateway to a realm where mysteries unfold, a portal to the seductive realm of darkness.
But it is within the pockets, both outside and within, where the true allure lies. Four exterior pockets, each with its secret purpose, invite you to conceal your enigmatic treasures and carry them with an air of tantalizing mystery. Within the confines of the two inside pockets, you find a hidden sanctuary, a place to safeguard your most cherished possessions, shrouded in the darkness that envelops you.
Indulge in the intoxicating allure of the night, for with our Damon Salvatore Black Jacket, you become an enigma that dances on the edge of darkness. As you adorn yourself with this timeless garment, you leave behind a trail of curiosity and fascination, captivating all those who cross your path. Surrender to the allure, embrace the enigma, and step into a realm where secrets whisper and mystery reigns supreme.
Material: Lambskin Leather
Inner : Viscose Inside
Collar: Stand Up
Closure: Front zip closure
Pockets: Four Outside and two inside pockets
Color: Black
All Sizes Available