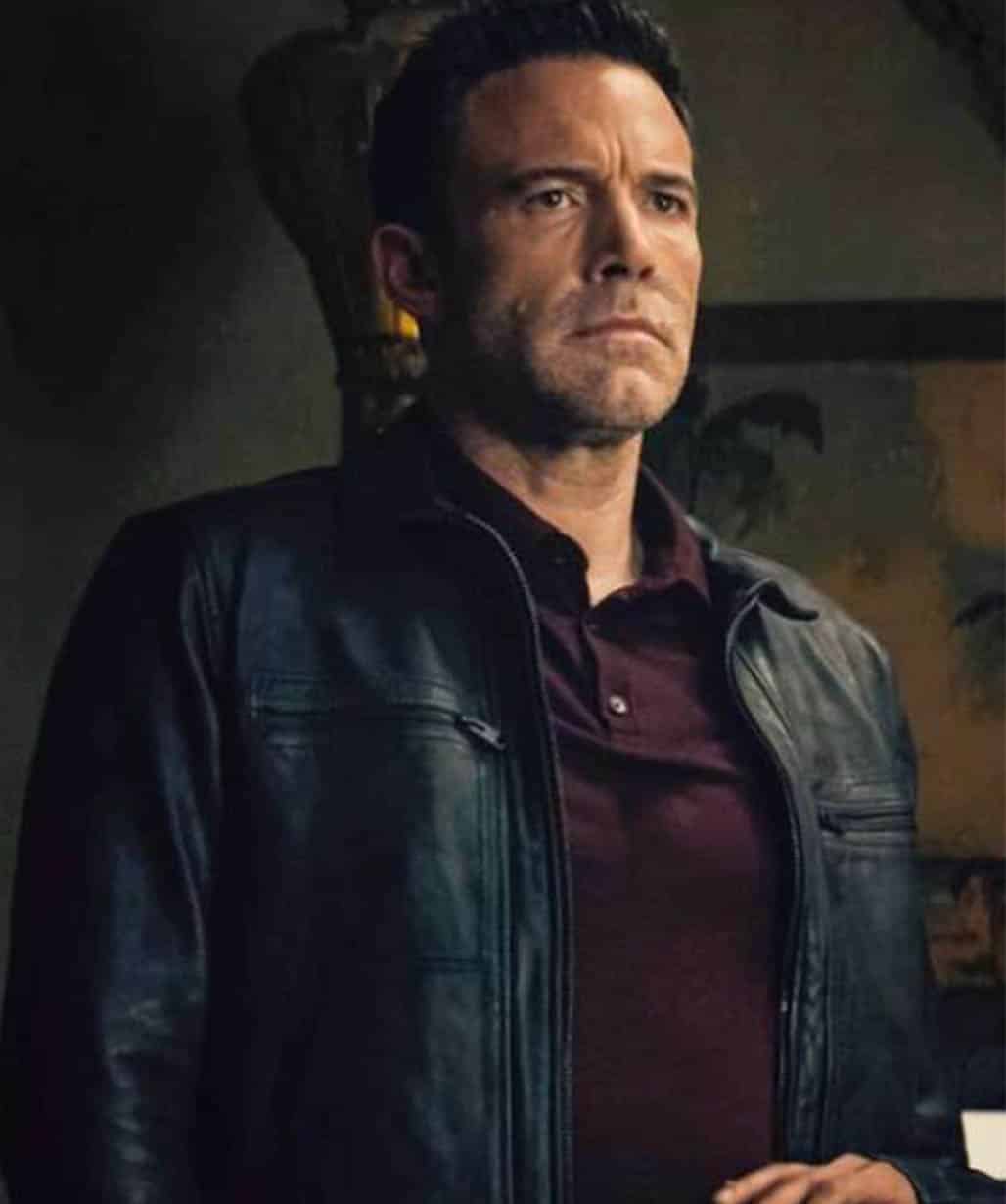 Hypnotic Ben Affleck Black Leather Jacket
$159.00
Inspired by: Movie Hypnotic
Worn by: Ben Affleck as Danny Rourke
Material: Real Leather
Inner: Viscose Lining
Color: Black
Closure: Buttoned Closure
Collar: Lapel Collar
Pockets: Two Outside and Two Inside Pockets
Description
Size Guide
Reviews (0)
Description
Hypnotic Ben Affleck Black Leather Jacket
"Hypnotic," released in 2023, weaves a thrilling tale of Detective Danny Rourke, portrayed by Ben Affleck, as he embarks on a relentless pursuit to find his missing daughter. Plunging into a world blurred between reality and illusion, Rourke explores mind-bending crimes with the assistance of a talented psychic, Diana Cruz. The film, albeit brimming with potential and notable names like Robert Rodriguez and Affleck, couldn't translate its cinematic promise into commercial success, only managing to recoup a sliver of its substantial budget.
In this journey through the shadows, Ben Affleck's character, Danny Rourke, is enveloped in an air of mystery and determination, a persona emphasized by the Hypnotic Ben Affleck leather jacket. This black leather jacket, tailored from real leather, combines elegance with resilience. Its viscose lining adds a layer of comfort, and the lapel collar with buttoned closure injects a dose of style, making it a piece synonymous with Rourke's relentless pursuit.
The Hypnotic Danny Rourke leather jacket is not a mere piece of wardrobe; it's a symbol of Rourke's steadfastness and quest for truth in a labyrinth of deception and spectral threats. It serves as a wearable connection to the character's journey and the intricate plot entangling him.
Despite the film's financial downfall, the depth of Affleck's portrayal and the conceptual richness of "Hypnotic" deserve acknowledgment. The enigma surrounding Danny Rourke and the embodiment of his essence in the distinctive leather jacket offer fans a tangible link to the mystifying and shadowed narrative unraveling in "Hypnotic."
Size Guide