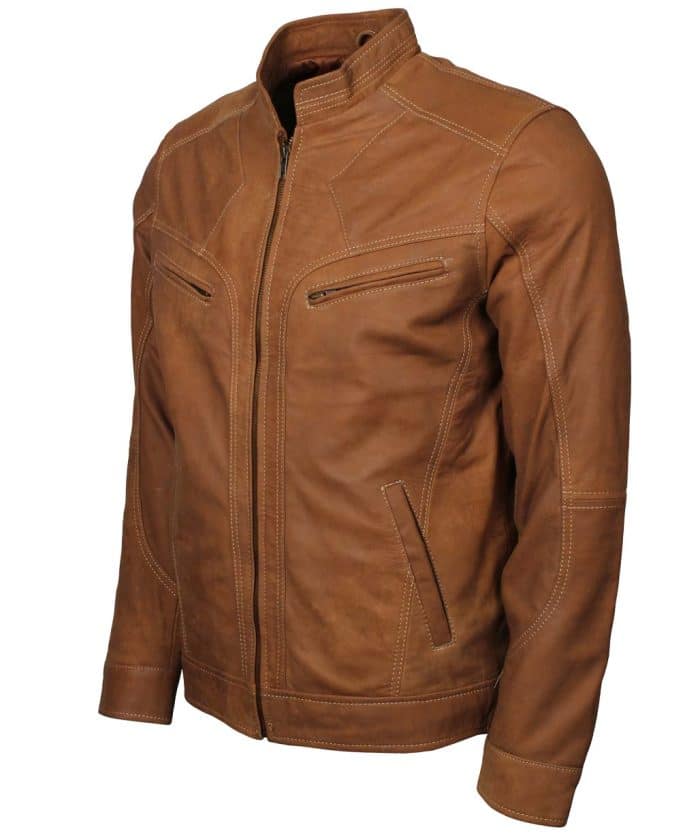 Dorus Men Tan Suede Leather Jacket
$174.00 – $204.00
Outer Material: Suede Leather
Inner: Viscose Lining
Color: Tan
Closure: Front zip Closure
Collar: Standup Collar
Pockets: Four outside and two inside pockets
Top Quality Stitching Details
Free Shipping
Sizes: XS to 5XL
Description
Size Guide
Reviews (0)
Description
Dorus Men Tan Suede Leather Jacket
Have you heard the whispers in the alleyways of the fashion district? There's a new sensation in town, and it's setting the style world ablaze. Enter the Dorus Men Tan Suede Leather Jacket. Now, I know what you're thinking. Why is this particular jacket making such waves among the fashion elites?
First off, the tan suede leather. Soft, luxurious, and with that rugged charm we all secretly crave. The color alone is a game-changer. That beautiful shade of tan screams sophistication without being overly formal. It's versatile, stylish, and so elegant.
Then, there's the standup collar. An instant mood-lifter, it adds that dash of spice making it an absolute hit at the rooftop parties and weekend getaways. Four pockets on the outside and two on the inside are not just functional, but they add to the jacket's overall charisma.
Now, while this suede leather jacket men are raving about is the epitome of fashion-forward thinking, there are some don'ts to keep in mind. Avoid clear overly bright or neon colors, and let the tan suede leather jacket be the star of your ensemble. And baggy jeans are a big no-no. You don't want to drown the jacket's finesse with too much fabric. Stick to well-fitted trousers or jeans, and you're golden.
We are also offering free shipping worldwide, but it's for a limited time. So, hurry up and make a statement that resonates. Dive into the world of tan suede excellence, and let your style do all the talking! After all, who could say no to the Dorus Men Tan Suede Leather Jacket?
Size Guide