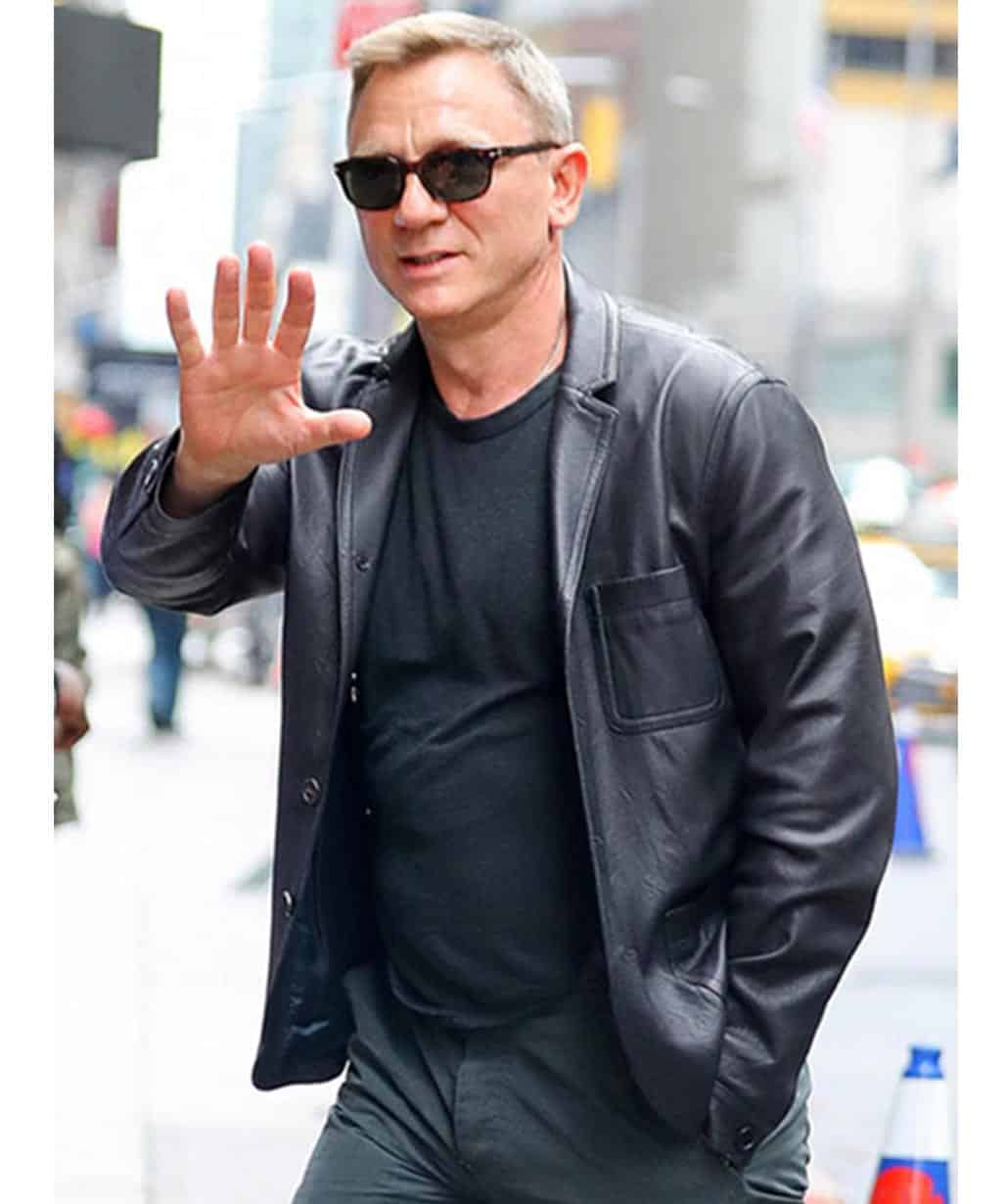 Daniel Craig Black Leather Blazer
$189.00
Worn by: Daniel Craig
Material: Faux Leather / Real Leather
Inner: Viscose lining
Color: Black
Closure: Button Closure
Collar: Shirt Style Collar
Pockets: Three outside and two inside pockets
Description
Daniel Craig Black Leather Blazer
Ladies, brace yourselves for the epitome of suavity and sophistication; the one and only Daniel Craig! Known for his breathtaking performances, killer charm, and that iconic jawline that could cut through diamonds, Craig is the epitome of cool both on and off the screen.
With a twinkle in his eye and a license to thrill, Daniel Craig's presence on the silver screen is like a magnet, drawing us into a world of adrenaline-pumping adventures. From dashing secret agents to mysterious detectives, he's proven time and again that he's not just another pretty face, he's the whole package.
Speaking of packages, have you heard about the Daniel Craig leather blazer? It's a stunner, exuding that Bond-worthy allure. Made from faux leather, it's a testament to Craig's versatility, always delivering the best, whether it's real or not.
And oh, that viscose lining! It's like a tender caress, ensuring that you're comfortable even during the most action-packed escapades, just like Craig's ability to remain cool under pressure.
The button closure adds a touch of sophistication as if you're securing classified information with every fasten. Plus, the shirt-style collar is a nod to Craig's impeccable taste in fashion, always on point, never out of style.
Now, let's talk about those pockets, not one, not two, but three! Just like Craig's vast array of talents, this Daniel Craig blazer has enough room to store all your stuff