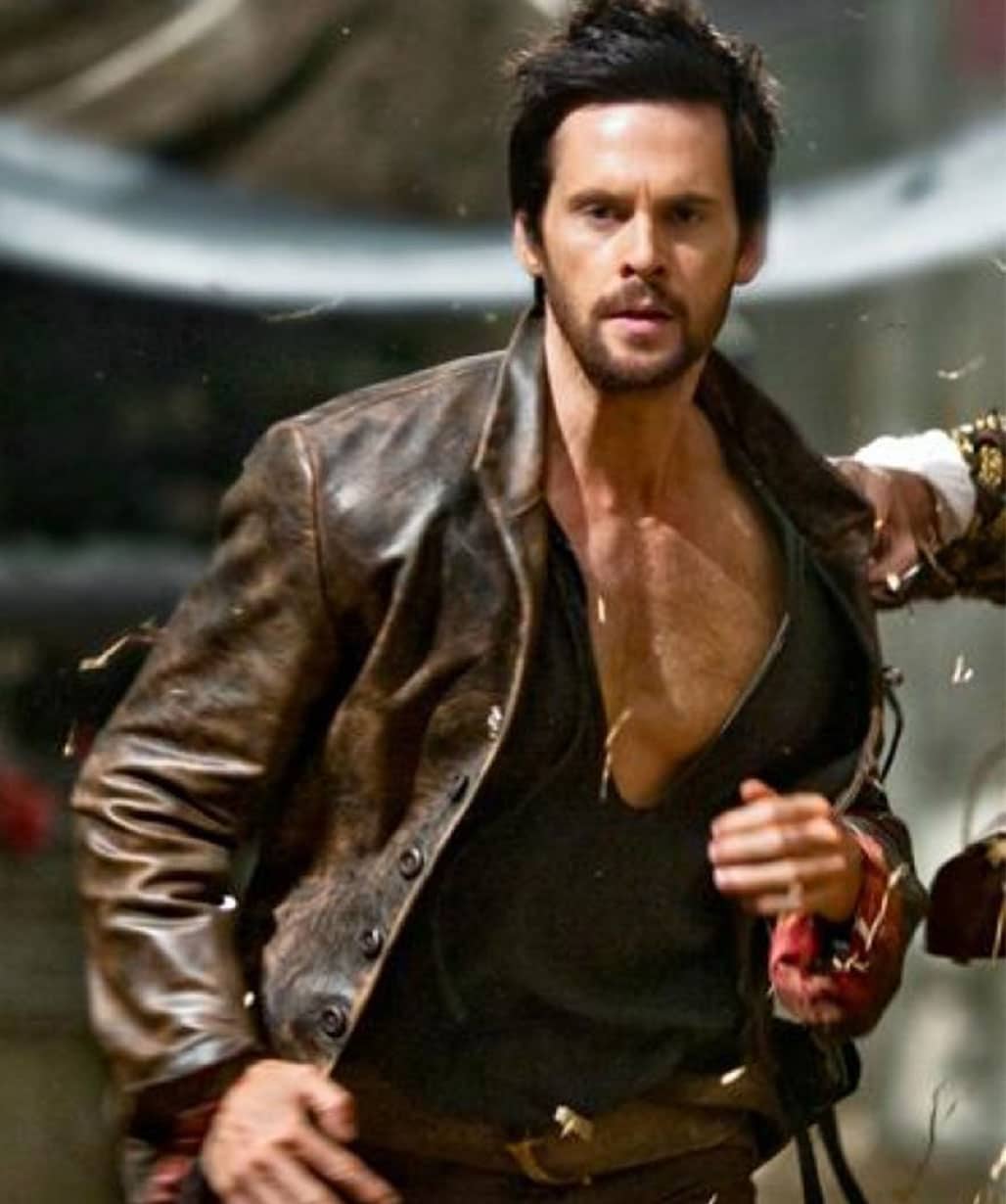 Da Vinci's Demons Tom Riley Distressed Jacket
$179.00
Description
Size Guide
Reviews (0)
Description
Da Vinci's Demons Tom Riley Distressed Leather Jacket
When "Da Vinci's Demons" burst onto our screens in 2013, it presented a reimagined Renaissance that was all about intrigue, passion, and inner conflict. At the heart of this whirlwind was Tom Riley's portrayal of Leonardo Da Vinci, not as the serene, middle-aged polymath we've seen in portraits, but as a young, fiery innovator.
Set against the vibrant tapestry of Florence, the narrative follows Leonardo as he navigates political scheming, forbidden romances, and ancient secrets. His genius doesn't just shine through breathtaking artistry but also in deciphering cryptic mysteries that beckon him. This isn't an average historical show; it's historical fiction with zest. Critics and fans alike lauded its unique blend of drama and fantasy with strong 7.9/10 ratings. Across its exhilarating three-season run, the series beautifully blurs the lines between fact and fiction.
If this has piqued your interest, you can immerse yourself in Leonardo's world on streaming platforms like STARZ and Amazon Prime. They're your gateway to this renaissance reimagining.
Speaking of immersion, Tom Riley's attire in the series makes quite a statement, especially the Da Vinci's Demons jacket. Crafted from authentic, supple leather and distressed to perfection, it's both rugged and refined. The viscose lining offers nothing but comfort, and the erect collar adds a dash of contemporary flair. And for the practical-minded, the pockets come in handy.
So, contemplating stepping out in the Tom Riley leather jacket? A piece that doesn't just echo history but resonates with individuality. Why merely admire the Renaissance when you can wear a piece of it?
Size Guide