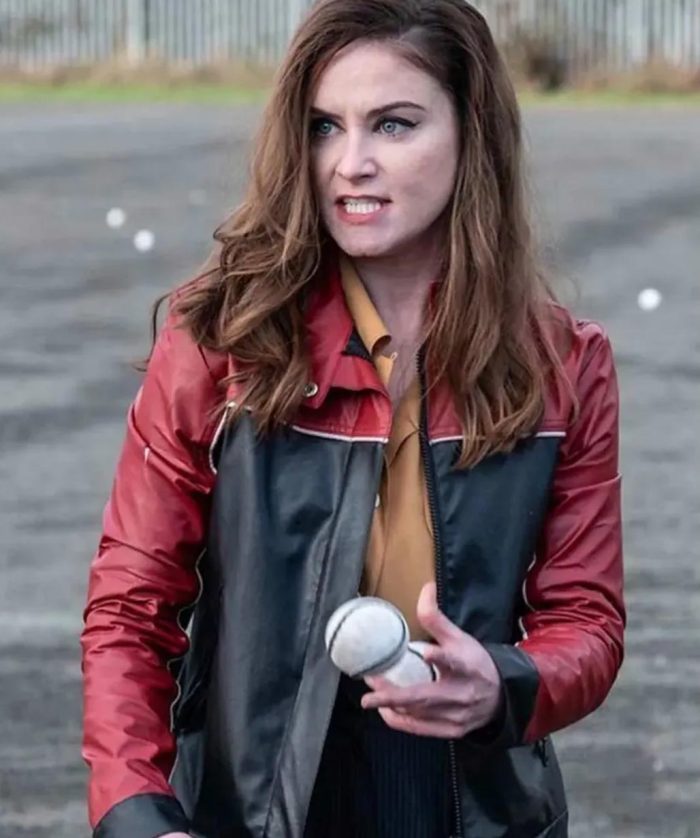 Ms. De Brún Derry Girls Black and Red Jacket
$159.00
Inspired By: Series Derry Girls
Worn by: Judith Roddy as ms de brún
Inner: soft viscose lining
Material: Genuine leather
Outfit Type: Biker Jacket
Color: Black and red
Collar: Stand up style collar
Description
Size Guide
Reviews (0)
Description
Judith Roddy Ms. De Brún Derry Girls Black and Red Jacket
Get ready to make a stylish entrance with the Ms. De Brún jacket. Inspired by the hit series Derry Girls and worn by the fabulous Judith Roddy as Ms. De Brún, this jacket is the epitome of sass and wit.
The black and red color combination adds a pop of vibrant energy, symbolizing the boldness and fearless spirit of the Derry Girls. It becomes a fashion statement that says, "I'm here to shake things up! "Crafted from genuine leather, this biker jacket oozes attitude.
The stand-up style collar adds an extra dose of flair and charisma to our Derry Girls jacket. It becomes a symbol of confidence and defiance, ready to take on any challenge that comes your way. Whether you're cruising on a motorcycle or strutting down the street, this collar screams, "I'm in charge!"
With a zipper-style closure, this jacket ensures that you're always ready for action. Whether you're joining the Derry Girls on their wild escapades or simply rocking it in your everyday life, this jacket keeps you effortlessly cool and ready to seize the day.
The soft viscose lining caresses your skin with comfort, reminding you that even the fiercest rebels need a touch of softness. It becomes your secret source of comfort and reassurance, making every adventure just a little more enjoyable.
Channel your inner Derry Girl and embrace the wit and charm of Ms. De Brún with this black and red jacket. Let Judith Roddy Leather Jacket be your stylish companion as you navigate the rollercoaster of life, always bringing your unique sense of humor to the table. With this jacket, you'll be turning heads and making waves wherever you go.
Size Guide